Course Details
Course Code: UKFEC17WIT
Location: Online
Duration: 8 hours
Cost:

£

99.00
Qualification: All modern browsers and devices
Further Details
Course Access: Lifetime
Exams Included: Yes
Compatibility: All major devices and browsers
Approved Course:
A013261-29
Working in Teams Certificate
Enhancing collaboration and developing high performance teams is the single most effective way of increasing organisational productivity and efficiency.  For forward thinking organisations, there exists an immense opportunity to improve quality, increase customer satisfaction and enhance profits, by simply maximising the collaboration between existing resources.
This course is for managers, leaders and facilitators, who wish to develop the skills and knowledge to support collaborative working and enhanced communication.  The content is designed to aid both organisations and individuals in understanding and advancing the leadership skills and awareness needed to maximise the potential for teamwork and the huge benefits it affords.
You will discover simple yet effective strategies, which can be immediately implemented to transform the efforts of individuals into high performing and strategically aligned teams.  You will learn how to empower and inspire individuals to follow your leadership and grow together, creating a supportive environment in which to thrive.
This course covers in-depth, the practical tools, background information and strategies needed to radically transform individual performance and harness the power of collaborative working.  You will be taken on a journey through the key knowledge needed to optimise your skills, using scientifically proven leadership styles and methods which maximise potential.
What you will learn
You will learn how to:-
Create an environment that nurtures growth and personal transformation
Enhance team morale, motivation, enthusiasm and cohesion
Improve personal job satisfaction and that of your team
Communicate in ways which are the most effective and inspiring
Develop your own style of authentic and empowering leadership
Evaluate and enhance your own performance and development
Adjust and adapt your leadership style to suit the situation and resources
Support deeper connections and richer interpersonal interactions
Design and develop high performing teams that deliver exceptional results
Bring out the best in yourself and those you lead
After taking this course, you will be equipped with the knowledge, skills and desire to be an outstanding leader, who inspires action and enthusiasm, whilst delivering exceptional results.  The principles and practices covered in this course can be applied to any aspect of leadership and collaboration.
Great leaders are not born, contrary to popular myth - they are crafted.  This course provides you with the foundations upon which leadership is built and will help you to identify and enhance the skills, qualities and strengths of you and your team.
Whilst many organisations see the value in quality leadership, most do not apply the latest models and techniques that could give them the much needed competitor edge.  Take your skills and confidence to the next level and learn how to get the best from your team, whilst championing your own personal development and growth.
With the help of this course, you have the potential to become a leader of the future and help to ensure the long term success of your organisation, whilst driving your career forward into new and exciting challenges and opportunities.
Course Modules/Lessons
Went "above and beyond" the basic expectations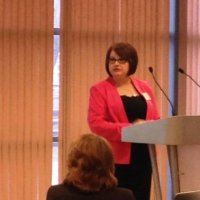 A comprehensive presentation of a complex topic, which I feel went "above and beyond" the basic expectations. A good mix of academic theory and practical application. I enjoyed the exercises at the end of each module which provided an opportunity to reflect on learning.
The additional resources were of a high standard, as were the links to external resources. The opportunity to download the modules as a PDF provided a useful aide memoire, as did the work sheets.I particularly liked the unlimited "shelf life" of the course – which meant I did not have to stress about completing it within a defined time.
The site itself is easy to navigate in general. Looking forward to the next course!
Karen Fisher – Neath
FAQ's
Who can take the Working in Teams Certificate course?

Anyone who has an interest in learning more about this subject matter is encouraged to take the course. There are no entry requirements to take the course.

What is the structure of the course?

The course is broken down into 5 individual modules. Each module takes between 20 and 90 minutes on average to study. Although you are free to spend as much or as little time as you feel necessary on each module, simply log in and out of the course at your convenience.

Where / when can I study the course?

You can study the course any time you like. Simply log in and out of the web based course as often as you require. The course is compatible with all computers, tablet devices and smart phones so you can even study while on the move!

Is there a test at the end of the course?

Once you have completed all 5 modules there is a multiple choice test. The questions will be on a range of topics found within the 5 modules. The test, like the course, is online and can be taken a time and location of your choosing.

What is the pass mark for the final test?

The pass mark for the test is 70%.

What happens if I fail the test?

If you don't pass the test first time you will get further opportunities to take the test again after extra study. There are no limits to the number of times you can take the test. All test retakes are included within the price of the course.

When will I receive my certificate?

Once you have completed your test you can log in to your account and download/print your certificate any time you need it. If you would prefer us to post you a certificate to a UK address, there will be an admin charge of £10 (certificates sent internationally may cost more).

How can I pay?

You can either use your Visa, MasterCard, American Express, Solo cards or PayPal account to pay for the online course. Our site uses the latest SSL encryption to ensure your safety. All payments are handled securely by PayPal.

How long after payment can I begin the course?

You can begin the course immediately after your payment has been received. You will create your login details during the checkout process. We will also send you an email confirming your login details.

How long does it take to complete the Working in Teams Certificate course?

We estimate that the course will take about 8 hours to complete in total, plus an additional 30 minutes for the end of course test.

How long is my certificate valid for?

Once you have been awarded your certificate it is valid for life. The certificate does not expire or need renewing.