Course Details
Course Code: UKFEC15WPD
Location: Online
Duration: 15 hours
Cost:

£

299.00
Qualification: All modern browsers and devices
Further Details
Course Access: Lifetime
Exams Included: Yes
Compatibility: All major browsers / devices
Approved Course:
A003192
Wedding Planning Diploma
Whether you are in the process of planning your own wedding or you have always wanted to help couples plan the perfect day, then the wedding planning diploma is the right choice for you. This course provides you with everything you need to know to plan the perfect wedding from start to finish to ensure the day runs smoothly and according to plan.
Introduction to the Wedding Planning Diploma
This diploma is broken down into manageable modules which are information packed to provide you with everything you need to know, whether you intend running your own wedding planning business or you want to plan your own wedding to perfection.
The course is studied online, which provides you with the ability to study from anywhere and at your own pace. The modules are compatible on all devices, so you can study day or night as and when wanted. Studying the wedding planning diploma enables you to still work full time while you obtain your diploma, which is industry recognised.
On completion of the course and passing of the multiple choice test at the end, you will have the ability to download and print your certificate. You will also have the ability to order your certificate to be posted to you, if you prefer, at an additional cost.
What You Will Learn
The course is brimming with valuable information, advice, tips and guidance to help you plan the perfect wedding. The modules include the following:
Know what activities you will be responsible for as a wedding planner.
Learn what will be expected of you from your clients.
Understand why couples rely on wedding planners around the world.
Learn about different ceremonies and customs.
Get an understanding of the process in planning a wedding along with essential time lines.
Learn how to book the right venue based on your or your client's unique wedding requirements.
Understand different ceremonies and legalities.
How to plan the itinerary for the day.
Know different themes and how to execute them.
Understand different clothing options.
Get insight into finding and booking the perfect caterers based on your client's tastes and requirements.
Learn about wedding cakes and identifying which baker to use to create the perfect cake for each event.
Understand the different forms of wedding entertainment from bands to solo singers to DJs, and how to choose the right one.
Get a good understanding of wedding flowers and where to place them.
Learn about the various transport options for the bride, groom and wedding party. Identify if you need to arrange transport for visiting guests.
Benefits of taking this course
The wedding planning diploma provides you with all the information you will need to plan the perfect wedding day, whether you are planning your own wedding or you want to start your own business. You will learn all the important aspects to help with your involvement from the beginning to ensuring the day is executed to perfection.
The benefits of this particular course include:
Enjoy a comprehensive syllabus broken into manageable modules.
Study at your own pace, there is no schedule to adhere to. You can complete the course within days or months, depending on the time you have available to study.
Compatible with all devices, enabling you to study from anywhere with an internet connection. You can even study on the bus or tube on your way home from work.
Flexible studying. Study after hours and still manage a full time job.
Enjoy the convenience of online support throughout your study process.
Improve your career prospects.
Start your own wedding planning business.
Enjoy an industry recognised certification.
Course Modules/Lessons
Give this course a go to broaden your qualifications and knowledge
I personally loved this course because I'm planning my own wedding for 2018 but wanted to know so much more about the topic. I found out so much more than my own personal knowledge and walked away feeling much more confident with small details I would have never even thought about.
I would recommend this course to anyone planning their wedding, or helping a friend plan their wedding or wanting to start their own wedding planning business – each module is so informative that you don't feel that you haven't learned all that you need to know to hit the floor running.
There are 24 modules to complete in this course and each module is so helpful and easy to understand, I was not left with one question due to how full of detail and how well presented the module and course is. Definitely give this course a go to broaden your qualifications and knowledge!
Thank you
Fiona Requadt – Bolton
Highly recommend – worth every penny 🙂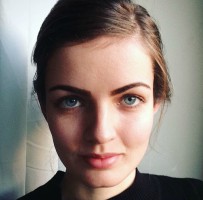 I honestly cannot recommend this course highly enough for anyone thinking of pursuing a career in Wedding Planning.
The course was very obviously written by industry professionals. Course content was easy to understand, yet thorough and in depth. I also love that this course covered such a diverse range of topics including weddings from different cultures and religions, not just the standard white-dress chapel wedding.
I really feel as though this course has given me a bounding head start in the wedding planning industry and I can't wait to get in there and start my own business. Highly recommend – worth every penny 🙂
Amy Stonehouse – Glasgow
I loved this course and I'm sad it's over
This is an absolutely brilliant course, I really enjoyed it and it consists of very detailed information. The test at the end was slightly tricky so it's important to pay attention to all aspects of the course content.
I would highly recommend this course to anyone thinking of becoming a wedding planner, with an interest in this topic or even to anyone who is getting married as there's a lot of information which could be found useful and certain things that give you good ideas.
I loved this course and I'm sad it's over. It was definitely brilliant from start to finish and is great value for money!
Natasha Boreland – Northern Ireland
I can't wait to start putting my work into action
I have found this course very interesting. Even being a bride myself, you don't actually realise how much actually goes into planning a wedding. Every little detail goes into the course.
I can't wait to start putting my work into action – becoming a Wedding Planner and being part of a couple's day. Helping them plan their most important day of their lives. It's been interesting learning how other cultures plan and have their weddings, and how many different themes people choose from. Even to the honeymoon.
So many things go into being a wedding planner, it's not as simple as it seems.
Kelly Ford – Lancashire
Really given me an amazing feeling about starting my new career!
This course was great! Was so interesting and enlightening to what a day in the wedding planning business will be like! It was so easy to do and easy to fit it around my work schedule.
Taught me so much and has really given me an amazing feeling about starting my new career! I would highly recommend! Better than paying thousands to go back to college when you can do this in your own time at your own pace and still learn just as much, if not more!
When completing this course, I felt proud and excited for my next steps so thank you so much New Skills Academy for helping me accomplish my big leap into starting a new adventure and finally doing something I love!
Shannon McGillicuddy – Bradford
So what are you waiting for!?
I ordered the wedding planner course as I am off work and wanted to make use of my time. This course is extremely well set out and easy to follow. The course is broken down into easy to manage modules covering absolutely everything you need to know about being a wedding planner.
You can complete these modules at your own pace and you get the chance to review the modules you have completed at any time you wish. The modules take you through the step by step process of planning a wedding including all the pit falls.
I am enjoying this course and would definitely recommend it to anyone thinking of going into this area of work. The course gives you some very handy tips on things that you may well not have thought about. So what are you waiting for, sign up for an excellent course at a more than reasonable price.
Joanne Wigmore, Wigan
Very easy to navigate and understand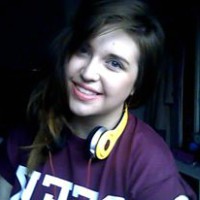 I loved studying this wedding planner level 3 diploma. I found it very interesting and informative. I loved learning all about how to plan weddings as it is an industry I want to explore in my future career prospects.
This course is brilliant for anyone wanting to go into the wedding planning field or even anyone planning their own wedding and they just want to know more knowledgeable information to help them out. The layout of the course is very easy to navigate and understand and will leaving you wanting to read all the modules at once!
I recommend this course 100% to anyone who has their own wedding to plan or wants to become a wedding planner. Very happy I completed this course.
Chelsie Rigden – Whitstable
FAQ's
Who can take the Wedding Planning Diploma course?

Anyone who has an interest in learning more about this subject matter is encouraged to take the course. There are no entry requirements to take the course.

What is the structure of the course?

The course is broken down into 24 individual modules. Each module takes between 20 and 90 minutes on average to study. Although you are free to spend as much or as little time as you feel necessary on each module, simply log in and out of the course at your convenience.

Where / when can I study the course?

You can study the course any time you like. Simply log in and out of the web based course as often as you require. The course is compatible with all computers, tablet devices and smart phones so you can even study while on the move!

Is there a test at the end of the course?

Once you have completed all 24 modules there is a multiple choice test. The questions will be on a range of topics found within the 24 modules. The test, like the course, is online and can be taken a time and location of your choosing.

What is the pass mark for the final test?

The pass mark for the test is 70%.

What happens if I fail the test?

If you don't pass the test first time you will get further opportunities to take the test again after extra study. There are no limits to the number of times you can take the test. All test retakes are included within the price of the course.

When will I receive my certificate?

Once you have completed your test you can log in to your account and download/print your certificate any time you need it. If you would prefer us to post you a certificate to a UK address, there will be an admin charge of £10 (certificates sent internationally may cost more).

How can I pay?

You can either use your Visa, MasterCard, American Express, Solo cards or PayPal account to pay for the online course. Our site uses the latest SSL encryption to ensure your safety. All payments are handled securely by PayPal.

How long after payment can I begin the course?

You can begin the course immediately after your payment has been received. You will create your login details during the checkout process. We will also send you an email confirming your login details.

How long does it take to complete the Wedding Planning Diploma course?

We estimate that the course will take about 15 hours to complete in total, plus an additional 30 minutes for the end of course test.

How long is my certificate valid for?

Once you have been awarded your certificate it is valid for life. The certificate does not expire or need renewing.