Course Details
Course Code: UKFC17TAR
Location: Online
Duration: 10 hours
Cost:

£

299.00
Qualification: All modern browsers and devices
Further Details
Course Access: Lifetime
Exams Included: Yes
Compatibility: All major devices and browsers
Approved Course:
A013182
Tarot Card Reading Certificate
This Tarot Card Reading course gives you everything you need to know about reading Tarot cards for fun, for friends and family, and professionally. At the conclusion of this course, participants have the tools they require to confidently pursue a career in Tarot card reading, or to offer their skills to loved ones in times of need.
This Tarot Card course covers many topics related to Tarot reading, from the history behind the Tarot deck, to tips on how to select the ideal spread to suit individual concerns. We have developed this course to give students important information about this popular form of divination.
Throughout the course, students receive a full explanation of Tarot card reading, as well as detailed information about each one of the cards in the Minor Arcana and the Major Arcana. The course also covers how Tarot card readers can help and empower their clients. Students of this course learn important skills needed to read Tarot cards professionally, as well as other tax and legal implications of running your own small business.
At the conclusion of the course, students receive a certificate, proving they have successfully completed each module.
What You Will Learn
This course was designed to give students a total overview of what is involved in Tarot card reading.
Here's what the course covers:
An introduction to Tarot Card reading, along with its history
Detailed descriptions about each one of the cards in the Suit of Cups
Information about the Suit of Swords and the messages behind each card
The meanings and messages behind the Suit of Pentacles, as well as common misconceptions about this suit
Descriptions of the Wands and the meanings, including a discussion about reversed or inverted cards
Information about each one of the cards in the Major Arcana, along with a brief history of the 'trump suit'
Details about the most common Tarot spreads, including when to use which one
Information about performing readings for yourself
Tips on reading for friends, family and strangers
How to open a small business reading Tarot cards professionally
Benefits of the Tarot Card reading Course
This Tarot card reading course includes the following benefits:
An affordable course that gives you the background you need to pursue a career as a Tarot card reader
A curriculum that is easy to understand, divided into 10 complete modules
Fully understand the meanings behind each one of the cards, allowing you to offer help and guidance to friends and family in need
Learning new skills, such as how to cleanse your cards properly and when to use certain spreads to address specific questions
Important tax and legal considerations to keep in mind as you begin to read professionally
The ability to study from any location with an internet connection
Learn the material at any time and at your own pace
Lifetime access to the course – no deadlines
Obtain a recognised certification when completing the course, which will improve your career prospects
Course Modules/Lessons
Well explained and easy to follow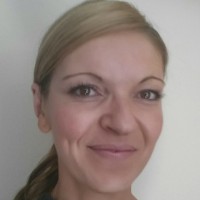 Really enjoyed the course. I was already familiar with tarot cards and just wanted a reminder. This course was well explained and easy to follow. All the cards are explained properly with pictures.
I would thoroughly recommend it to anyone who is new to tarot cards reading. I also appreciate the fact that you can download each module so they can be viewed offline at any time.
I will keep on going through the material until I feel like I have mastered the meaning of each cards and feel confident enough to do reading on others. Will keep to friends and family in the meantime.
Dolores Papin – Dorking
FAQ's
Who can take the Tarot Card Reading Certificate course?

Anyone who has an interest in learning more about this subject matter is encouraged to take the course. There are no entry requirements to take the course.

What is the structure of the course?

The course is broken down into 10 individual modules. Each module takes between 20 and 90 minutes on average to study. Although you are free to spend as much or as little time as you feel necessary on each module, simply log in and out of the course at your convenience.

Where / when can I study the course?

You can study the course any time you like. Simply log in and out of the web based course as often as you require. The course is compatible with all computers, tablet devices and smart phones so you can even study while on the move!

Is there a test at the end of the course?

Once you have completed all 10 modules there is a multiple choice test. The questions will be on a range of topics found within the 10 modules. The test, like the course, is online and can be taken a time and location of your choosing.

What is the pass mark for the final test?

The pass mark for the test is 70%.

What happens if I fail the test?

If you don't pass the test first time you will get further opportunities to take the test again after extra study. There are no limits to the number of times you can take the test. All test retakes are included within the price of the course.

When will I receive my certificate?

Once you have completed your test you can log in to your account and download/print your certificate any time you need it. If you would prefer us to post you a certificate to a UK address, there will be an admin charge of £10 (certificates sent internationally may cost more).

How can I pay?

You can either use your Visa, MasterCard, American Express, Solo cards or PayPal account to pay for the online course. Our site uses the latest SSL encryption to ensure your safety. All payments are handled securely by PayPal.

How long after payment can I begin the course?

You can begin the course immediately after your payment has been received. You will create your login details during the checkout process. We will also send you an email confirming your login details.

How long does it take to complete the Tarot Card Reading Certificate course?

We estimate that the course will take about 10 hours to complete in total, plus an additional 30 minutes for the end of course test.

How long is my certificate valid for?

Once you have been awarded your certificate it is valid for life. The certificate does not expire or need renewing.