Course Details
Course Code: UKFEC16SEN
Location: Online
Duration: 15 hours
Cost:

£

299.00
Qualification: All modern browsers and devices
Further Details
Course Access: Lifetime
Exams Included: Yes
Compatibility: All major devices & browsers
Approved Course:
A003156
Special Education Needs and Disability Diploma Course
**Updated February 2018**
Are you interested in working with people who have special needs, especially when it comes to dealing with their education? Would you like to experience the amazing feeling of knowing that you have helped an individual with specific needs to overcome adversity and to be able to teach them brand new skills? If so, then our Special Education Needs course will be perfect for any individual seeking a brand new career change allowing you to work within this field to a satisfactory standard.
Introduction to the SEND Course
Our SEND course consists of 22 individual modules that will take you through the entire process of teaching individuals with special needs. The course is designed to provide you with the tools that you will require in order to make a difference to how individuals are taught, and give you a better understanding of their requirements and the challenges they face.
By the end of the course you will be asked to take a test in order to show that you have understood the information provided throughout the various modules. This will then give you the knowledge to be able to work within this field.
What you will learn
Each module is designed to give you a real insight into the Special Education Needs industry from start to finish.
In addition, the modules will also cover the relevant code of practice that any practitioner within this field needs to be aware of to ensure that potentially vulnerable individuals are being taught in the correct manner.
Please note that as SEN systems vary in each nation of the UK - the code of practice implementation covered in Module 4 refers only to the system in England.
As you move further into the course, you will be taken through various disabilities, both physical and mental, to provide you with a better understanding of how to handle their issues allowing them to make better progress than ever before. There will also be specific details on issues such as autism, dyslexia, dyspraxia and ADHD, due to the complexities surrounding the handling of these issues.
Furthermore, our Special Education Needs course is designed to help you deal with issues that may arise at various times, including anger from the individuals you are dealing with on a daily basis. This is regarded as being an important skill for any educator to have at their disposal due to the nature of the work that they do, hence it being given its own module to give you the best possible insight into handling that situation. We will also provide you with information on psychological issues and behaviours to give you an all-round understanding of their needs.
Finally, you will be taught the latest and best teaching methods and strategies for this particular field, allowing you to better prepare each and every lesson to make sure that the individuals will be able to get the absolute most out of each session. Once the course is completed, you will be better placed to work within this field and able to handle any situation that may arise throughout your working day.
You will learn:
An understanding of what is involved in SEND
The code of practice that you must abide by
How to understand various disabilities
How to cope with anger issues
The psychological impact and dealing with problems
How to best structure a class for each individual
The latest teaching methods and strategies
The outcome of education
Your responsibility as a teacher
Benefits
With our SEND Course there are a number of benefits of using New Skills Academy.
Learn at your own pace
Learn from the comfort of your own home
Easy to follow modules broken down into easy to follow segments
Industry recognised certificate
Change your career thanks to our course
Work in a rewarding environment
Use any device to study the course, anywhere and at any time
Get online support when you study via our academy
Lifetime access to the modules
By studying our SEND course you will open up the doors to a brand new career and one that will be extremely challenging and yet also extremely rewarding.
Course Modules/Lessons
What our students have to say…
Highly recommended study material
To be honest I was sceptical at first. There are many online courses to choose from but what intrigued me the most about this course is the number of modules (22 of them). This appeared to be more detailed than others.
The reason I took this course is because I started a new role as a support tutor for a large training company. I already had some experience in working with learners who had special needs and learning difficulties but wanted more in-depth knowledge and tips to support my delivery. I also wanted to know more on the legal of side of SEND too. I took the plunge and have been pleasantly surprised on how well it's been written and presented in manageable bite-size chunks.
I was planning to study about a couple of hours a night but once I started I found it difficult to stop. It took me about 3 days to complete. The information is comprehensive but manageable. You can tell the person/persons who wrote this have a passion for supported learning and give practical strategies to support SEND and care about their sector and want to share their passion.
Highly recommended study material. 🙂
John Grover – Byfleet
Manageable modules for learning
The course covers all the necessary aspects of SEND education, and is produced in manageable modules for learning.
In terms of value and content, I would rate this as one of the best online diploma courses.
Ainsley Nugent – London
It's brilliant !!!!
I was worried that I wouldn't be able to manage this my course and work. But to my surprise and comfort this course is set out so well I find I'm enjoying learning again and look forward to putting my studying into practice in my future job role….it's brilliant !!!!
Marie Whitfield – Birmingham
Worth every penny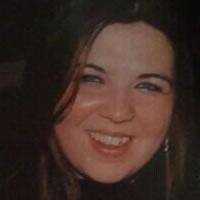 A fantastic start for a new SENCo or a nice refresher for one who has been around for a while, worth every penny and has helped immensely!
Leanne McMahon – Berkshire
Really helped me pursue my teaching career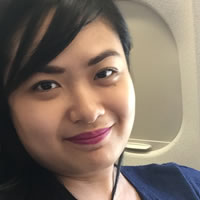 The SEND Diploma really helped me pursue my teaching career here in London. The course is very easy to understand and very friendly. It lets me go back to my previous module if i want to re-study again. Overall rating is Excellent!
Thanks SEND Diploma for giving me a chance to study on my own time at a very affordable price!
Christine Kim Grace De Guzman – London
This is an amazing course. Easy to follow and understand.
This is an amazing course. Easy to follow and understand.
I am working with children already and I wanted to do a SEND course to extend my knowledge and able to work with a wide range of children including those with special needs. This course has twice the modules as an average SEND course, so it provides great knowledge in the subject. And this is perfect as it's CPD accredited course. And the price was just unbelievable!!
The course has email tutor support and lifetime access to the course material which is brilliant for a mum, who is working currently as a volunteer to gain work experience.
Andrea Piesiur – Gravesend
I enjoyed the learning experience
As a teacher I have experienced working with children with a range of learning and physical abilities. This course helped consolidate my knowledge and understanding gained during my 12 years of teaching and working with SEND children. It also added knowledge about the various diagnoses and categories and how to recognise them to support children's learning.
I found the course easy to navigate, informative and I enjoyed the learning experience. In the future it will help me to think of the children in my care and how best to support their learning needs to achieve the best they can. I hope to someday specialise in working with children with SEND.
Rebecca Dobson – Chelmsford
Not only was it super value for money, but really easy to use and work with.
I had looked at a lot of different courses like this to help my CPD as an NQT. Not only was it super value for money, but really easy to use and work with.
Having the opportunity to print or PDF information means I can keep any work as evidence.
I have been very impressed with this course and will defiantly look to complete similar courses soon.
Kim Hudspith – Blyth
Great course, lots of really good information
Great course, lots of really good information which I could take my time over reading and making notes. I could then understand and learn through the content.
It has definitely already helped my teaching and will continue to be a source of reference.
Harriet More – Bath
Thank you so much. Online learning, way to go.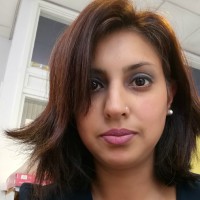 A very practical course, suits my busy lifestyle. Thank you so much. Online learning, way to go. I work with adults with learning disabilities and difficulties. Over the years I have learned so much by doing, it was great to put theory into my practice.
It was great to see the similarities of how schools work in comparison to adult education. I am so inspired I am now looking for specific courses that will deepen my understanding of special educational needs.
Once again, thank you for providing an insight into the world of special educational needs, online. Enjoyed reading the theories, took me back to my youth.
Dimple Patel – Essex
I now feel more confident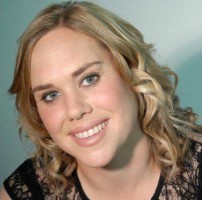 This course was excellent, detailed and enjoyable. It gave me lots of information and helped me develop my skills and knowledge to assist facilitate learning of students that have special educational needs. It outlined the main conditions that fall into the categories of SEND and a detailed explanation of them.
This course also gave me lots of ideas on how to assist learners and the confidence of how to develop my teaching resources. It also highlighted the relevant legislation covering special educational needs and gave me important information regarding the roles and responsibilities of the SENCO and the teacher in supporting learners.
I now feel more confident that I will be able to support these students better.
Emma Louise Dalton – Macclesfield
FAQ's
Who can take the Complete SEND Diploma (Level 2,3&4) course?

Anyone who has an interest in learning more about this subject matter is encouraged to take the course. There are no entry requirements to take the course.

What is the structure of the course?

The course is broken down into 22 individual modules. Each module takes between 20 and 90 minutes on average to study. Although you are free to spend as much or as little time as you feel necessary on each module, simply log in and out of the course at your convenience.

Where / when can I study the course?

You can study the course any time you like. Simply log in and out of the web based course as often as you require. The course is compatible with all computers, tablet devices and smart phones so you can even study while on the move!

Is there a test at the end of the course?

Once you have completed all 22 modules there is a multiple choice test. The questions will be on a range of topics found within the 22 modules. The test, like the course, is online and can be taken a time and location of your choosing.

What is the pass mark for the final test?

The pass mark for the test is 70%.

What happens if I fail the test?

If you don't pass the test first time you will get further opportunities to take the test again after extra study. There are no limits to the number of times you can take the test. All test retakes are included within the price of the course.

When will I receive my certificate?

Once you have completed your test you can log in to your account and download/print your certificate any time you need it. If you would prefer us to post you a certificate to a UK address, there will be an admin charge of £10 (certificates sent internationally may cost more).

How can I pay?

You can either use your Visa, MasterCard, American Express, Solo cards or PayPal account to pay for the online course. Our site uses the latest SSL encryption to ensure your safety. All payments are handled securely by PayPal.

How long after payment can I begin the course?

You can begin the course immediately after your payment has been received. You will create your login details during the checkout process. We will also send you an email confirming your login details.

How long does it take to complete the Complete SEND Diploma (Level 2,3&4) course?

We estimate that the course will take about 15 hours to complete in total, plus an additional 30 minutes for the end of course test.

How long is my certificate valid for?

Once you have been awarded your certificate it is valid for life. The certificate does not expire or need renewing.