Course Details
Course Code: UKFEM14PSD
Location: Online
Duration: 15 hours
Cost:

£

299.00
Qualification: All modern browsers and devices
Further Details
Course Access: Lifetime
Exams Included: Yes
Compatibility: All major browsers / devices
Approved Course:
A003143
Pet Sitting Diploma
Anyone who loves animals and wants to start their own successful pet sitting business will benefit from this information packed course. The course will teach you everything you need to know about caring for pets, including the legalities and insurances needed. Provide your clients with complete peace of mind when using your services with this industry recognised certification.
Introduction to Pet Sitting Diploma
The Pet Sitting Diploma is an online course which has been broken down into twenty three manageable and information packed modules, which should take around fifteen hours to complete. The course covers everything you need to know about setting up and running your own successful pet sitting business.
During your online studies, you enjoy the convenience of online support and the ability to study using any device with online modules you can access at any time from anywhere. You get to study at your own pace with no schedules, so you can still work full time while preparing to start your own business on the side and in the future.
On successful completion of the course, you will need to complete the multiple-choice test, which questions you on things you will have learned throughout the twenty three modules. On passing, you will gain immediate access to your certificate, which you can then download and print.
What You Will Learn
The manageable twenty three modules are designed to teach you everything you need to know when offering pet sitting services, this includes:
Get an introduction to pet sitting. This includes health and safety and animal welfare, how to approach any animal and why security is so important.
Learn about safety for you and the pet. Learn about written health and safety policies and when you need one, how to protect yourself and risks involved when it comes to pet sitting.
Understand the legal requirements involved along with the five zoonotic diseases, the animal boarding act, health and safety at work and the importance of protecting your clients' information.
Learn more about dog walking. Learn how to build your pack of dogs and signs of dog aggression along with the different types of dog aggression.
Understand the importance of a pre-service visit, preparing pet information sheets and the documentation needed.
Learn the five forms you must include in your client packs, how to comply with the Data Protection Act and storing your clients' information and how to use your client packs to increase your profits.
Identify with day to day pet sitting, including how long you need to allocate for each dog walk, the order you need to use when taking care of each pet and time to set aside between appointments.
Learn how to transport animals safely.
Learn more about effective animal handling. You will learn the three step process to minimise stress in animals and when you should and shouldn't approach an animal.
Learn more about dogs and cats from the different breeds to nutritional requirements.
Get an understanding of fish. This includes the three groups and breeds. It will teach you the different water temperature requirements, how often water needs to be changed and how to test the water for nitrates.
Understand how to care for rodents from cage cleaning frequency to breeds and types that you may be asked to care for.
Learn how to care for rabbits and guinea pigs from their nutritional needs to behavioural traits and more.
Learn everything you need to know about reptiles including feeding requirements, temperature requirements and behavioural traits.
Get an understanding on various pet ailments and how to care for them.
Learn essential pet first aid that you may have to use when offering your services.
Get valuable information on setting up and running your own successful pet sitting business.
Learn how to market your business effectively to reach the right target audience.
Identify pricing and costs.
Take advantage of the useful troubleshooting section to provide you with guidance and advice for your pet sitting business.
Benefits of the Pet Sitting Diploma
This effective training course provides you with a number of benefits, these include:
You can use the diploma to improve your career prospects.
You will be given the information and insight you need to start your own business.
The course is broken down into manageable modules.
You study online from anywhere using any device.
You can study at your own pace with no deadlines to meet.
Receive online support throughout your studies.
Industry recognised certificate you can download, print and include in your client information packs.
Course Modules/Lessons
What our students have to say…
I couldn't even put it down once I'd started
The pet sitting course has been an amazing help to me. I learnt a lot from the course and every module was interesting and full of information.
It's perfect for starting off your own business and even getting you into animal projects and jobs.
I'd recommend to anyone who loves animals and wants to succeed. It covers things I wouldn't even have thought of to be honest. I enjoyed it and finished the full course of twenty three modules within a week because I couldn't even put it down once I'd started reading. The quick tests helped at the end of each module too.
Hannah Dunn – London
I look forward to completing many more courses with you shortly
Fantastic online course. Very informative, easy to follow sessions with a test facility at the end of each session. You can complete this at your own pace any time of day or night, without any pressure and there is even help if you need it with tutors online.
I would highly recommend New Skills Academy to anyone looking to gain a qualification but needs time to complete the course or cannot attend classes. I look forward to completing many more courses with you shortly. A great way of learning new skills, as the name of the company suggests with a recognised qualification.
Thank you New Skills.
Julie Roach – Redditch
Amazing Service!
Great Course! Arrived very quickly on the same day I ordered it – Amazing Service! I can't wait to get the certificate at the end so I can show my customers that I have underpinned my knowledge and experience by gaining a qualification that is fully accredited.
It is so important to keep fully up to date with skills and learning since everything is constantly changing i.e. the law, people's requirements and to refresh one's knowledge is paramount in today's challenging job market. We need to be one step in front and a head of our competitors if we are to succeed.
Thank you for helping me achieve this.
Yvonne Watkins, York
All I can say is I certainly had nothing to worry about!
I've been out of the educational loop for the past five years now and was a little worried about starting a new course. All I can say is I certainly had nothing to worry about!
Everything was set out so clearly for me to read and it was one of the most informative courses I've ever taken. I've soaked everything in like a sponge! You can't beat knowing you've got all the information sat waiting for you whenever you need a quick recap.
Thank you New Skills Academy, my future can now begin thanks to you! I can't wait to get started!
Kirsty Brookes, Manchester
Easy and clear to understand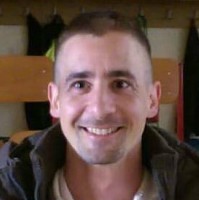 My course was the Pet Sitting and Dog Walking course. It is quite an interesting course! It was perfect to learn, and this what I was looking for.
Easy and clear to understand with many helpful pictures, very helpful extra information, very informative. I really enjoyed studying this course. For me it was fun 🙂 I studied when I have had time, which is great for me in addition to my current job.
I hope I can start soon my new career with my newly learned skills. I am so excited. Fully accredited course which is important for me. I will definitely recommend New Skills Academy!
Tamas Fekete – Birmingham
I would recommend learning with New Skills Academy to anyone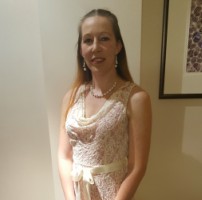 There are some fantastic courses on offer and they are set out in a simple, easy step by step way to help with home learning. I like how they are set out in small modules with a quiz at the end. It made it easier for me to take on board what I was being taught.
When I needed to contact someone about the course, they responded quickly to my emails and helped me solve my issues. I like that there is no time scale on completing the course so that I can pick up where I left off after a break from learning.
I would recommend learning with New Skills Academy to anyone wanting to improve their skills.
Katherine Andrew – Stockton-on-Tees
Will definitely be doing another course after this.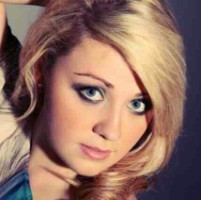 Amazing course, great for people that never have time to go to college or evening classes. So easy to complete online and step by step instructions to help you. Will definitely be doing another course after this.
I'm starting my own business and this course will help me get started as it states all the things I need to know and to be aware of. I can't wait until I have completed this as this will be a new chapter in my life. You have no time limit on this course which is great as I have a very busy life but this course gives you no pressure.
Would recommend this to anyone.
Megan Atkins – Kirkby-in-Ashfield
I am happy I chose this course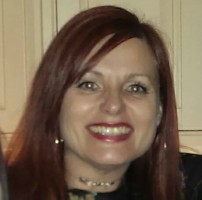 I am so far really enjoying the course. Information is really well presented and tests a great recap to information covered. I also think the Notes tool is a good addition, however, the saving seems a little unstable so I have lost notes on a couple of the modules.
I figured that I needed to save prior to taking the test, but had selected a picture and as there was no close option, I clicked back and lost the notes I had taken. Apart from that, I am really enjoying the format and am finding the information easy to retain.
Amanda Rolfe – Laurencekirk
FAQ's
Who can take the Pet Sitting and Dog Walking Diploma course?

Anyone who has an interest in learning more about this subject matter is encouraged to take the course. There are no entry requirements to take the course.

What is the structure of the course?

The course is broken down into 23 individual modules. Each module takes between 20 and 90 minutes on average to study. Although you are free to spend as much or as little time as you feel necessary on each module, simply log in and out of the course at your convenience.

Where / when can I study the course?

You can study the course any time you like. Simply log in and out of the web based course as often as you require. The course is compatible with all computers, tablet devices and smart phones so you can even study while on the move!

Is there a test at the end of the course?

Once you have completed all 23 modules there is a multiple choice test. The questions will be on a range of topics found within the 23 modules. The test, like the course, is online and can be taken a time and location of your choosing.

What is the pass mark for the final test?

The pass mark for the test is 70%.

What happens if I fail the test?

If you don't pass the test first time you will get further opportunities to take the test again after extra study. There are no limits to the number of times you can take the test. All test retakes are included within the price of the course.

When will I receive my certificate?

Once you have completed your test you can log in to your account and download/print your certificate any time you need it. If you would prefer us to post you a certificate to a UK address, there will be an admin charge of £10 (certificates sent internationally may cost more).

How can I pay?

You can either use your Visa, MasterCard, American Express, Solo cards or PayPal account to pay for the online course. Our site uses the latest SSL encryption to ensure your safety. All payments are handled securely by PayPal.

How long after payment can I begin the course?

You can begin the course immediately after your payment has been received. You will create your login details during the checkout process. We will also send you an email confirming your login details.

How long does it take to complete the Pet Sitting and Dog Walking Diploma course?

We estimate that the course will take about 15 hours to complete in total, plus an additional 30 minutes for the end of course test.

How long is my certificate valid for?

Once you have been awarded your certificate it is valid for life. The certificate does not expire or need renewing.