Course Details
Course Code: UKFEC17PDD
Location: Online
Duration: 10 hours
Cost:

£

299.00
Qualification: All modern browsers and devices
Further Details
Course Access: Lifetime
Exams Included: Yes
Compatibility: All major devices and browsers
Approved Course:
A005644
Painting and Decorating Diploma
The Painting and Decorating Diploma course is designed for individuals who would like to work in the decorating industry. This course is filled with information that will put you on the right path to starting a career in this field.
Painting and decorating is a broad industry, which provides students with a wide range of possible skills to learn. As you work your way through this course, you will gain a full overview of the skills you will need to learn to work in the painting and decorating business, and how you can start your own business.
Introduction to the Painting and Decorating Diploma Course
This is an online course, which provides students with the unique ability to study the curriculum in their own time and at their own pace. Most students can continue working full time and finish the course in a reasonable amount of time.
The course is accessible from any internet-enabled device and you will receive online support while you train. Furthermore, you will find the course to be incredibly easy to go through thanks to the flexible modules.
Upon course completion, you will be required to complete and pass a multiple-choice exam and then you will be awarded your certificate. You can download and print the certificate from home, or we can post it to you for a small additional cost.
What You Will Learn
The Painting and Decorating Diploma course has been written to give students a full overview of the industry and will put you on the fast track to success. The course covers the following:
What a painter and decorator does
The common tools, equipment, adhesives, paints and varnishes
The risks you may face in the industry
Information about personal protective equipment
How to store and clean up your equipment
How to set up an emergency plan
How to identify different wall surfaces
How to paint and prepare different surfaces
How to cut and apply wallpaper
How to measure, cut and lay tiles
What it takes to run your own business
Resources for small business owners
Benefits of the Painting and Decorating Course
There are several benefits that students will experience when taking the painting and decorating diploma course.
These include the following:
The ability to study from anywhere there is an internet connection, at any time that is convenient for you.
Study at your own pace. There is no time limit, so if it takes you days or months, you can still complete the course.
You can study from any device including a tablet, PC or mobile phone.
Short, easy to manage course modules.
Online support to help you stay on track.
Learn through a comprehensive syllabus, which guarantees that you receive the knowledge necessary to become a painting and decorating professional.
Improving your prospects while applying for work in the field.
Receive a verifiable and recognised certificate.
An affordable pricing structure.
Course Modules/Lessons
The instructor was very down to earth and easy to follow.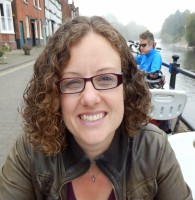 I am considering a career change, so this seemed a good place to start. The course was comprehensive, for the price and easy to follow. The videos were also really helpful, to help put the information into context. The instructor was very down to earth and easy to follow.
It is helpful to be able to print out the course notes, to refer to at a later date. I will also re-watch the videos when I need to.
The test at the end was multiple choice. There may have been information relating to this on the website, but I didn't find it. The questions were very specific, so you do need to have revised before you take the test.
All in all, I am impressed, for the £40 I spent.
Kirsty Trenerry, Horsham
This was a really interesting and surprisingly in-depth course.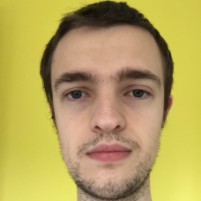 I am looking to start, at some point, a career in the Painting and Decorating industry either working for an employer or myself.
This was a really interesting and surprisingly in-depth course. A good starting point for me to eventually go on to study on a level 1 Construction course at college that will include Painting and Decorating.
I wasn't sure how good the course was going to be as it was online but I was definitely surprised at how much information was included. Really helpful for me and something I can look back at. Thank you New Skills Academy.
Eden Kaye- Bourton on the Water
A brilliant way to learn and achieve new qualifications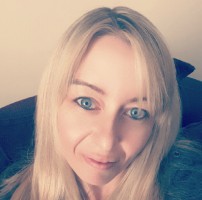 I thoroughly enjoyed this course from start to finish, and found it so convenient to just log on and do my course work in my own time knowing there was help and assistance there if I needed it.
E-Learning is a brilliant way to learn and achieve new qualifications within your chosen career, and I can't recommend New Skills Academy enough, every module is straight forward to understand and the added videos were great.
I would highly recommend this Painting and Decorating course to all that are interested in this field, it gives you all the basic knowledge needed to get you started either within a company or if you are starting up your own business. Now I have more understanding and knowledge within this field, I feel more confident and ready to deal with customers and their decorating needs.
Thank you New Skills Academy, I would definitely use you again in the future.
Cheryl Jessup – Gillingham
FAQ's
Who can take the Painting and Decorating Diploma course?

Anyone who has an interest in learning more about this subject matter is encouraged to take the course. There are no entry requirements to take the course.

What is the structure of the course?

The course is broken down into 5 individual modules. Each module takes between 20 and 90 minutes on average to study. Although you are free to spend as much or as little time as you feel necessary on each module, simply log in and out of the course at your convenience.

Where / when can I study the course?

You can study the course any time you like. Simply log in and out of the web based course as often as you require. The course is compatible with all computers, tablet devices and smart phones so you can even study while on the move!

Is there a test at the end of the course?

Once you have completed all 5 modules there is a multiple choice test. The questions will be on a range of topics found within the 5 modules. The test, like the course, is online and can be taken a time and location of your choosing.

What is the pass mark for the final test?

The pass mark for the test is 70%.

What happens if I fail the test?

If you don't pass the test first time you will get further opportunities to take the test again after extra study. There are no limits to the number of times you can take the test. All test retakes are included within the price of the course.

When will I receive my certificate?

Once you have completed your test you can log in to your account and download/print your certificate any time you need it. If you would prefer us to post you a certificate to a UK address, there will be an admin charge of £10 (certificates sent internationally may cost more).

How can I pay?

You can either use your Visa, MasterCard, American Express, Solo cards or PayPal account to pay for the online course. Our site uses the latest SSL encryption to ensure your safety. All payments are handled securely by PayPal.

How long after payment can I begin the course?

You can begin the course immediately after your payment has been received. You will create your login details during the checkout process. We will also send you an email confirming your login details.

How long does it take to complete the Painting and Decorating Diploma course?

We estimate that the course will take about 10 hours to complete in total, plus an additional 30 minutes for the end of course test.

How long is my certificate valid for?

Once you have been awarded your certificate it is valid for life. The certificate does not expire or need renewing.