Course Details
Course Code: UKFEM15NDA
Location: Online
Duration: 20 hours
Cost:

£

299.00
Qualification: All modern browsers and devices
Further Details
Course Access: Lifetime
Exams Included: Yes
Compatibility: All major browsers / devices
Approved Course:
A003149
Nail Technician Diploma
The nail technician diploma is a wonderful learning opportunity for anyone who has a passion for nail art and is interested in enjoying a long career in the nail industry or for anyone who is already a nail technician that wants to brush up on their knowledge and boost their career with a recognised certification.
Introduction to the Nail Technician Diploma
This nail technician diploma comprises of twenty five informative modules that takes around twenty hours to complete. The course is accompanied with a host of instructional videos, helpful illustrations, how to instructions, advice and more.
During the course you will have access to online support as you study the introduction to nails, how to start your own business, nail art, marketing your business and so much more.
The course is offered online at an affordable price, giving you the ability to study in the comfort of your own home and at your own pace. You can access the modules anywhere where you have an internet connection and from any device.
On completion you can download and print your certificate, which you can use to boost your career as a nail technician moving forward.
What You Will Learn
This course is brimming with twenty five modules designed to give you complete training in becoming a successful nail technician and providing you with guidance and insight to starting your own nail salon.
Understand nail technology and what a nail technician does.
Learn the different skin layers and how this plays a role in nail technology.
Get an understanding of nail anatomy, how fast nails grow and the different sections of the nail that you need to know as a nail technician.
Learn how to prepare your work area effectively. This module covers hygiene and the importance of cleaning your work area effectively between patients.
Understand the importance of consulting with your clients, offering guidance and how to give clients clear instructions on how to care for their nails moving forward.
Learn how to perform a manicure from the supplies you will need and how to shape the nails for the best results.
Learn the art of performing the perfect pedicure each and every time. This module will provide you with the advice you need from what supplies you will need to removing old nail polish to shining nails and more.
Understand the art of false nails from the supplies you will need to adding plastic tips, lengthening acrylics and finishing off acrylic nails perfectly.
This module will teach you how to incorporate a hand and arm massage into your nail appointment to provide your clients with an added service.
Understand all there is to know about gel nails and what makes them so popular. You will also get step by step instructions on completing gel nails along with a useful instructional video.
Get useful advice on using nail tips.
Learn all there is to know about nail art. Know why a base coat is so important, get inspiration for designs and more.
Get some valuable tips on nail maintenance and how to help your clients make their manicure and pedicure last longer.
The importance of health and hygiene and how to keep your work station clean at all times.
An introduction to salon management.
Advice on starting your own salon, working as a technician or starting a mobile business.
Learn how to set up a successful salon with decoration tips and advice.
Marketing, pricing and merchandising in your salon.
Understand about staffing your salon, employee law and everything you need to know when it comes to adding staff members to your salon.
Get valuable insight into customer relations management to ensure the highest levels of customer service at all times.
Learn to manage costs effectively, along with the importance of reporting and record keeping.
Benefits of the Nail Technician Diploma
Completing this diploma, whether you have no experience and are interested in a career in this industry, or you are already a technician that wants to brush up on your knowledge, you will find that the benefits are endless.
Some of the benefits include:
Improved career opportunities
Ability to enjoy consistent earnings
Study in the comfort of your own home online
Study at your own pace
Affordable study solution
No travelling costs
Recognised certification on successful completion and passing of the multiple choice test.
Course Modules/Lessons
What our students have to say…
Well structured, clear, and easy to follow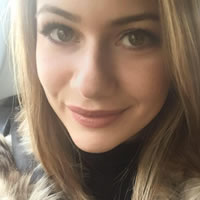 I was bought this Nail course as a birthday present and it has really inspired me as I have always had a passion for Nail design.
This course was well structured, clear, and easy to follow. It ran smoothly and I knew exactly how long I was expected to work on each module.
I learnt all about the business side to the salon as well as physical skills and it was easy to do the exams and get my certificate. I would thoroughly recommend this course or similar ones to other people as it was so flexible and I can now take my new skills straight into the working world.
Lauren Dean – Southampton
Extremely easy to follow
This course is brilliant! Extremely easy to follow and understand. You are able to do it in your own time so there's no pressure.
I've now just completed it and enjoyed the whole experience. I can't wait to get my little business up and running.
Thank you all
Louisa Forsyth – Stratford upon Avon
Super Fun
This course was super fun and so easy to follow.
I loved the convenience of learning everywhere, I could use my phone or tablet and do the course in the car, breaks while at work or in the privacy of my living room. The videos were wonderful and the worksheets helped so much as well… I'm more confident in myself now 🙂
Tara Ireland – Surrey
Extremely interesting as well as informative
This is just what I needed to help me launch my business!
I am so excited to use all I have learned here and apply it to my own venture! Was wonderful learning all the science behind the role and was truly, exactly what I was looking for in a course.
I will be referring back to the materials, it is extremely interesting as well as informative!
Thank you so much!!!
Kirsty Johnson – Welwyn Garden City
The videos were a good way to practice
I've completed the course and have started to prepare myself as a mobile nail technician.
The online course was easy to understand and the videos were a good way to practice step by step.
Many thanks
Fiona Lobley – Brant Broughton
I couldn't of had a better course
This is brilliant I couldn't of had a better course to do having the videos as well help so much
Ellis Gardiner – Gloucester
An amazing way to turn your hobby into a nice little money maker
I started doing nails as a hobby, and my interest just carried on growing, I never thought that I would end up qualified!
This is an amazing way to turn your hobby into a nice little money maker and boost your own confidence and knowledge in the process.
Amy Armstrong – Cumbria
Great course which is simple to do
Great course which is simple to do but you get a great qualification in the end and if you fail a unit it is simply to retake.
Thank you for the amazing opportunity to be a nail technician! The course is very interesting, helpful and detailed. I have enjoyed every module and very very soon I'll have a certificate! Highly recommend!
Justina Pavliukoviciene – Peterborough
Easy to Understand
Great course worth the money very detailed yet easy to understand and all official with a certificate at the end it's very interesting and fun
Cherish King – Milton Keynes
Amazing Course
Amazing course! Clear training videos and everything you need to know to become a nail tech! I'm so pleased I decided to do this. It's put me on track to work for myself and own my own business
Kelly Goulding – Corby
Highly recommended
I was a little sceptical about doing an online course as thought it wouldn't be very in depth, but how wrong I was!
Very thorough and covered everything yo could possibly need. I trained many years ago and wanted a refresh and this was perfect and enabled me to get my insurance and feel confident being back in the Beauty Industry.
I'm now about to start another refresh course on waxing and cant wait to get going, I will most certainly be back to do more. If you're unsure whether to do an online course, don't be, its a must. Highly recommended!
Sue Pearce – Hoddesdon
This course is brilliant and I would recommend to anyone!
I was a bit nervous when I first purchased the nail technician diploma online course for the one reason that it was so cheap compared to other online courses I had seen.
I have recently taken this course and i can honestly say that it is so easy to follow and you really do learn all the things you need to know to become a successful nail technician from the nail anatomy to starting your own business and all the other helpful bits in between.
I can't believe I am well on my way to becoming a qualified nail technician:) If you are worried about purchasing this course then don't be! This course is brilliant and I would recommend to anyone! xxx
Emma Thorpe – Sheffield
I can't stop studying!
I have started this course only 1 day ago and I cant stop studying. The information is very informative. I like the way the course gives you time to practice to get the skill right before you move onto the next subject.
I am looking forward to completing the course so I can start doing the nails properly. Highly Recommended.
Mia James – Hull
Would definitely recommend!!
Love this course!! Everything included is so helpful, from the basics straight through to setting up your own salon.
Being a mother and working full time I was able to work at my own pace.
Would definitely recommend!!
Sade Aubrey – Gloucester
Very easy to follow with simple, clear instructions
After much searching, I stumbled across this online course which sounded perfect for what I wanted and was available at a very affordable cost. This is the first time I have taken an online course, so wasn't sure what to expect or if my money was going to be well spent.
The course is great, it was very easy to follow with simple, clear instructions and the additional use of video demonstrations that I found extremely helpful. It was handy to be able to print off all the course modules to keep for future reference and nice to receive a certificate upon completion.
Whilst I will probably never have a career as nail technician, I have gained what I wanted from this course, lots of knowledge and new confidence to do manicures/pedicures on both myself, friends & family.
Janice Waterman – Caledonia, Nova Scotia
I will 100% recommend this to friends and family!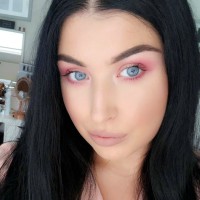 Loved the course, I just finished! So easy to do around normal day to day life, loved being able to complete in my own time and the modules and videos were very informative! Can't wait to take my next steps in following my passion!
I passed first time which I'm super happy about and learnt so much I didn't know, I will 100% recommend this to friends and family! The price of the course was also really cheap compared to other places which is why I will most definitely be looking to do another course with New Skills Academy! Thank you
Caitlan Mckenzie-Dawes – London
FAQ's
Who can take the Nail Technician Diploma Award course?

Anyone who has an interest in learning more about this subject matter is encouraged to take the course. There are no entry requirements to take the course.

What is the structure of the course?

The course is broken down into 25 individual modules. Each module takes between 20 and 90 minutes on average to study. Although you are free to spend as much or as little time as you feel necessary on each module, simply log in and out of the course at your convenience.

Where / when can I study the course?

You can study the course any time you like. Simply log in and out of the web based course as often as you require. The course is compatible with all computers, tablet devices and smart phones so you can even study while on the move!

Is there a test at the end of the course?

Once you have completed all 25 modules there is a multiple choice test. The questions will be on a range of topics found within the 25 modules. The test, like the course, is online and can be taken a time and location of your choosing.

What is the pass mark for the final test?

The pass mark for the test is 70%.

What happens if I fail the test?

If you don't pass the test first time you will get further opportunities to take the test again after extra study. There are no limits to the number of times you can take the test. All test retakes are included within the price of the course.

When will I receive my certificate?

Once you have completed your test you can log in to your account and download/print your certificate any time you need it. If you would prefer us to post you a certificate to a UK address, there will be an admin charge of £10 (certificates sent internationally may cost more).

How can I pay?

You can either use your Visa, MasterCard, American Express, Solo cards or PayPal account to pay for the online course. Our site uses the latest SSL encryption to ensure your safety. All payments are handled securely by PayPal.

How long after payment can I begin the course?

You can begin the course immediately after your payment has been received. You will create your login details during the checkout process. We will also send you an email confirming your login details.

How long does it take to complete the Nail Technician Diploma Award course?

We estimate that the course will take about 20 hours to complete in total, plus an additional 30 minutes for the end of course test.

How long is my certificate valid for?

Once you have been awarded your certificate it is valid for life. The certificate does not expire or need renewing.