Course Details
Course Code: UKFEC16MXB
Location: Online
Duration: 15 hours
Cost:

£

199.00
Qualification: All modern browsers and devices
Further Details
Course Access: Lifetime
Exams Included: Yes
Compatibility: All major devices and browsers
Approved Course:
A005786
Microsoft Excel for Beginners
Please Note: This course uses the Windows version of Microsoft Office 2016. Any other versions will have some differences in the functions.
One of the most widely used programs for visualising and analysing data is Microsoft Excel. This software is used in almost every industry, not to mention for personal use in households around the world. Small business owners rely on Excel to track hours, finances, and invoices, and large corporations rely on Excel for data analysis, to visualise data, and innumerable other tasks.
Whether you are brand new to the world of Excel, or you have training and knowledge of the software and are looking to improve your skills, this series of courses can help. By the time you finish the beginner, intermediate and advanced courses, you, too, will be an expert in Excel.
These training videos help you learn at your own pace, as there is no time limit nor deadline to complete the courses. You can also access these courses from any mobile device, including tablets, computers, and mobiles, as long as you have access to the internet.
Since the lessons in this course are only a few minutes each, it makes it very convenient for one to stop and start when necessary. This helps to study when you have time, even if you have less than 20 minutes.
Introduction to the Microsoft Excel for Beginners Course
This beginners course is recommended for anyone who might use Excel at home or at work for uncomplicated reasons, such as tracking simple expenditures or for calculating sums or totals. This course is ideal for anyone who has never used Excel or for those who have only a rudimentary understanding of the software. It is also perfect for anyone who is familiar with the older versions of the software, but not the latest version. If you are re-entering the workforce, you will also find that this course will suit you well, and will certainly get you caught up with your peers.
The course begins with explaining concepts, such as 'What is a cell?' and how to tell the difference between a column and a row. The course continues by explaining basic Excel concepts such as how to create, copy, delete, and cut information from Excel cells. You will also learn how to edit information that is put into a cell and how to insert and edit comments when using Excel.
The second half of the beginners Excel overview, which is only a small part of the beginners course, will cover sheets, which is an entirely different concept than cells. In this section, you will learn how to rename a sheet, delete a sheet, hide and unhide a sheet, and move and copy a sheet. You will also learn how to change the colour of tabs.
After mastering the beginners overview, the rest of the beginners course will go further into these concepts, and then teach details on how to perform basic functions.
Each video in the course gives a full explanation of the concept and the instructor visually takes students through each concept step by step on the screen.
When you finish this course, you will have a basic understanding of how to use many of the functions of Excel, and can use the program with ease. You will then be fully prepared to move ahead to the intermediate course.
What you will learn
The MS Excel beginners course will give you a full overview of all of the most common features of Excel and how to use them. Some of the highlights of this course include:
A basic overview of Excel
Calculating sums, averages, and totals
Counting cells
Learning formulas, such as IF, COUNTIF, SUMIF, VLOOKUP, HLOOKUP, and AVERAGEIF
Pivot tables
Inserting, editing, and deleting comments
Creating borders
Wrapping text
Merging cells
Pasting, sorting, and converting columns to rows
Creating graphs and charts
Using the dictionary
Course Modules/Lessons
I would gladly use a New Skills Academy course again.
I can honestly say that I have truly enjoyed learning about Microsoft Excel.
The step by step modules (36 of them!), breaking down each part of Excel was easy to understand and absorb. The explanations of each stage was handy for notes as well. The videos were helpful for directions and practise. The worksheets were helpful to put learning into action.
The test at the end was very good in covering many aspects of Excel, however I would have liked to know what I did not get correct. This would have been helpful.
However, I would gladly use a New Skills Academy course again.
Emma Mills, Ludlow
I love that I can do this completely in my own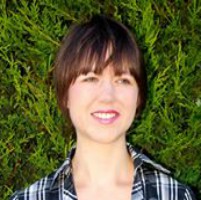 Excellent course, easy to follow, excellent tutorial videos that set examples out very simply and are easy to pause or fast forward meaning you can go through this course at totally your own speed.
The work sheets are very good as the examples from the video are all replicated clearly and you can skip back and forth between the worksheet and the video if you don't remember something completely the first time. When you are confident with the subject, you move yourself on to the next one
I love that I can do this completely in my own time and am sure that at the end of the course I will be confident in my own ability to use Excel.
Caroline Powell – Cwmbran
I would happily do this course again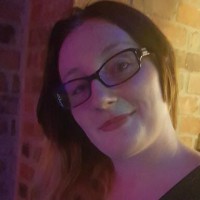 Absolutely fantastic! I would definitely recommend doing this course if you are a beginner, and I would also say that you definitely do not have to worry as all three learning types are covered! It is also great to have the ability to get in touch with a tutor if stuck, especially if you haven't got someone at home or work to help you understand something!
If I hadn't of already completed this course and chosen to start the next level up, I would happily do this course again. However, I would recommend this course, even more so for someone who is trying to learn for a career change! Exactly what I did and because of this very reason, and feared that it would expensive to change my career, and was amazed how easy and cheap it was!
Korin Williams – Crawley
This course was fantastic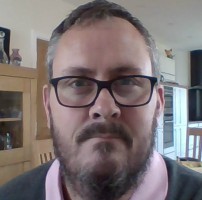 I am a hands-on learner, nothing goes in when I am bored blasted. This course was fantastic, the material for each module is provided in writing, which can be printed and read wherever you are in in your own time, all devices compatible and a short video showing how to do it using Excel.
You can re-visit each module however many times you want, even after completing the exam. The exam is totally content driven (what they teach is what they ask).
This is a great site to learn and I will be recommending it to everyone, Do a course…
Paul Byrne – St Brelade
The module content was extremely valuable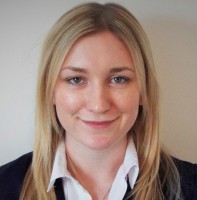 I really enjoyed this course. It allowed me to go at my own pace, completing modules in my lunch breaks or at home and you can do the modules as many times as you like which suited me.
The modules were explained well, included a clear step by step guide with a video and a spreadsheet to practice on which allowed me to learn the content in different ways. The module content was extremely valuable and taught me how to understand Excel which will lead to saving time in future projects needing Excel.
This course not only includes the very basics but explains some core Excel processes. I recommend this course to all abilities and anyone who needs to use Excel.
Gemma Bytheway – North Devon
It is just amazing.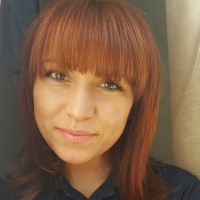 The course was very useful. It covers everything you need starting from the introduction to the comments. Everything was explained in a way to understand easily each one module of it. I really liked the pivot table module.
It is so helpful, don't know how I lived until now without it at work. It is just amazing. I am so glad that I started the course and I am proud of myself that I did it in a such a short time.
Thank you for this. Can't wait to start the next one – intermediate level! Hopefully I will pass it. And who knows – maybe after that I will pass the advanced one.
Eleonora Kanazirova – Wolverhampton
Found it very useful and informative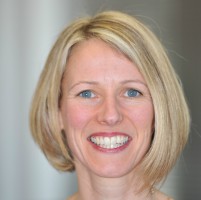 I have been working with Microsoft Excel on a regular basis for over 5 years but always knew there were gaps in my knowledge as there were so many functions in Excel I never used. I completed the Beginners course over 2 sessions (about 3 hours in total) and found it very useful and informative.
It didn't go over some of the very basic functions common to most Microsoft packages, but went straight into Excel features using the formulas, the Paste Special function and Filtering. I practised some of the new formulas in Excel as I went along to check my understanding and made lots of notes that I will now use to reference.
I now feel more confident in using formulas and understand the format of information in brackets which previously had mystified me! I am now looking forward to starting the next level.
Trudy Beetham – Cockermouth
FAQ's
Who can take the Microsoft Excel for Beginners Certificate course?

Anyone who has an interest in learning more about this subject matter is encouraged to take the course. There are no entry requirements to take the course.

What is the structure of the course?

The course is broken down into 36 individual modules. Each module takes between 20 and 90 minutes on average to study. Although you are free to spend as much or as little time as you feel necessary on each module, simply log in and out of the course at your convenience.

Where / when can I study the course?

You can study the course any time you like. Simply log in and out of the web based course as often as you require. The course is compatible with all computers, tablet devices and smart phones so you can even study while on the move!

Is there a test at the end of the course?

Once you have completed all 36 modules there is a multiple choice test. The questions will be on a range of topics found within the 36 modules. The test, like the course, is online and can be taken a time and location of your choosing.

What is the pass mark for the final test?

The pass mark for the test is 70%.

What happens if I fail the test?

If you don't pass the test first time you will get further opportunities to take the test again after extra study. There are no limits to the number of times you can take the test. All test retakes are included within the price of the course.

When will I receive my certificate?

Once you have completed your test you can log in to your account and download/print your certificate any time you need it. If you would prefer us to post you a certificate to a UK address, there will be an admin charge of £10 (certificates sent internationally may cost more).

How can I pay?

You can either use your Visa, MasterCard, American Express, Solo cards or PayPal account to pay for the online course. Our site uses the latest SSL encryption to ensure your safety. All payments are handled securely by PayPal.

How long after payment can I begin the course?

You can begin the course immediately after your payment has been received. You will create your login details during the checkout process. We will also send you an email confirming your login details.

How long does it take to complete the Microsoft Excel for Beginners Certificate course?

We estimate that the course will take about 15 hours to complete in total, plus an additional 30 minutes for the end of course test.

How long is my certificate valid for?

Once you have been awarded your certificate it is valid for life. The certificate does not expire or need renewing.