Course Details
Course Code: UKFEC16MEA
Location: Online
Duration: 10 hours
Cost:

£

299.00
Qualification: All modern browsers and devices
Further Details
Course Access: Lifetime
Exams Included: Yes
Compatibility: All major devices and browsers
Approved Course:
A005786
Microsoft Excel Advanced Course
Please Note: This course uses the Windows version of Microsoft Office 2016. Any other versions will have some differences in the functions.
The MS Excel Advanced Course is the longest and the most comprehensive of the three Excel courses presented here. However, if you have successfully passed the beginner and the intermediate courses, you should consider yourself fully prepared to begin the advanced course.
Formulas, or functions, are what advanced users of Excel want from this tool. When one uses formulas, not only can they see the data they require for their work, they can also analyse it and get answers to very complex questions. Though any person with a small amount of Excel knowledge can use formulas, such as SUM, a user who has advanced Excel skills will use other formulas, both alone and combined, such as MATCH, INDEX, DSUM and VLOOKUP. In addition to knowing these formulas, those who are advanced users of Excel know how to debug these formulas, how to audit them, and how to choose the perfect formula for the occasion.
What you will learn
Some of the concepts that you will learn in the MS Excel Advance Course include the following:
Add a Password
VLOOKUP Advanced formula options and manipulations
Other advanced functions including OR, AND, CHOOSE, INDIRECT, REPLACE, LEN, LEFT, FIND
Functions including CEILING, CORREL, DATEDIF, DATEVALUE, DAVERAGE and EDATE
Colouring a column and row with a formula
Highlighting a cell with a formula
Functions including ISODD, ISNUMBER, ISTEXT, ISLOGICAL, ISNONTEXT, ISERR and ISBLANK
Functions including DGET, DMAX, DPRODUCT, DCOUNTA, DCOUNT and DSUM
How to calculate depreciation in Excel, including SLN depreciation and SYD depreciation
Calculating loan IPMT and EMI
Functions including DATEDIF, DATEVALUE, EDATE, EOMONTH, MATCH and INDEX
Full explanation of the INDEX and MATCH functions, covering several modules
Looking up data
Selecting only cells containing comments
Hiding formulas
Automatically inserting serial numbers
As you can see, the information you will get from the MS Excel Advanced Course will fully prepare you for virtually any career path, including those that require advanced skills with this software. Once you complete the advanced course, you will have access to the full functionality of Excel, and will know how to use all formulas, functions, and capabilities. Though this course is the longest and most involved of the three, once you complete it, you will have the knowledge and skills that most can only dream of.
This course opens with how to add a password, and also focuses on the VLOOKUP formula, offering several chapters on how to use this function. The course discusses the OR and AND commands, and also focuses on other functions, such as REPLACE, MID, LEFT, and FIND.
You will also learn about calculating depreciation, calculating interest, and even calculating IPMT and EMI for loans, all by using Excel functions. Additionally, the course features information on INDEX and MATCH functions, which is extremely important in certain industries and positions. The course also shows students how to use the CHOOSE formula, and how to create special charts. Finally, the course will show how to automatically enter serial numbers and perform extremely advanced functions.
The advanced Excel course is designed for power users. The general population would not use the information contained within this course, but there are some features taught in the advanced course that can make your Excel usage easier. However, it is recommended that those who take this Excel course continue with the advanced course for a number of reasons. First, getting more knowledge about Excel can help you to master the beginner and intermediate concepts. Additionally, no one has ever lost anything by having more knowledge. You might find that knowing this information will help you in the future, too, as you never know when the organisation you work for might require the services of an Excel expert. These people are paid quite well, and are an invaluable addition to most companies.
Too many people believe that advanced Excel concepts are only useful for those who are interested in programming or concepts such as financial modelling. This, however, is not totally true. The actual truth is that the information contained within this course could be the key to your next promotion or your next job.
Course Modules/Lessons
This has helped massively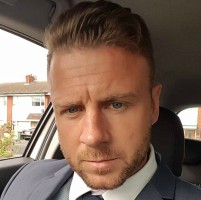 After studying towards a law degree, I realised I had a passion for accounts but only had limited experience in this area. I had used excel plenty of times but had realised I needed to have advanced skills and be able to show this if required, in order to make a move into accountancy.
This has helped massively and taught me a lot of new skills when dealing with situations in this field. Along with a SAGE learning program I also took, has given me broad knowledge and experience that will allow me to jump into an accounts position and hit the ground running.
Adam Cassidy – Rhyl
FAQ's
Who can take the Microsoft Excel Advanced course?

Anyone who has an interest in learning more about this subject matter is encouraged to take the course. There are no entry requirements to take the course.

What is the structure of the course?

The course is broken down into 60 individual modules. Each module takes between 20 and 90 minutes on average to study. Although you are free to spend as much or as little time as you feel necessary on each module, simply log in and out of the course at your convenience.

Where / when can I study the course?

You can study the course any time you like. Simply log in and out of the web based course as often as you require. The course is compatible with all computers, tablet devices and smart phones so you can even study while on the move!

Is there a test at the end of the course?

Once you have completed all 60 modules there is a multiple choice test. The questions will be on a range of topics found within the 60 modules. The test, like the course, is online and can be taken a time and location of your choosing.

What is the pass mark for the final test?

The pass mark for the test is 70%.

What happens if I fail the test?

If you don't pass the test first time you will get further opportunities to take the test again after extra study. There are no limits to the number of times you can take the test. All test retakes are included within the price of the course.

When will I receive my certificate?

Once you have completed your test you can log in to your account and download/print your certificate any time you need it. If you would prefer us to post you a certificate to a UK address, there will be an admin charge of £10 (certificates sent internationally may cost more).

How can I pay?

You can either use your Visa, MasterCard, American Express, Solo cards or PayPal account to pay for the online course. Our site uses the latest SSL encryption to ensure your safety. All payments are handled securely by PayPal.

How long after payment can I begin the course?

You can begin the course immediately after your payment has been received. You will create your login details during the checkout process. We will also send you an email confirming your login details.

How long does it take to complete the Microsoft Excel Advanced course?

We estimate that the course will take about 10 hours to complete in total, plus an additional 30 minutes for the end of course test.

How long is my certificate valid for?

Once you have been awarded your certificate it is valid for life. The certificate does not expire or need renewing.