Course Details
Course Code: UKFEC16HRD
Location: Online
Duration: 15 hours
Cost:

£

299.00
Qualification: All modern browsers and devices
Further Details
Course Access: Lifetime
Exams Included: Yes
Compatibility: All major devices / browsers
Approved Course:
A003183
HR Diploma
Human resources have become an integral part of almost every company around the world. Whether you own your own company or you are interested in working with people for a larger corporation, then the HR diploma may be the solution you are looking for. This course will guide you through human resources from the functions to providing you with valuable insight, advice and tips to ensure that you help your company achieve success and assist employees in achieving the best performance now and moving forward.
Introduction to HR Diploma
The HR Diploma is broken into twenty easy to manage modules which are brimming with valuable information. Each module focuses on various aspects within the human resources department, giving you the tools and information you need to ensure you provide the company and employees with the best service, ensuring that everything works smoothly each day and that employees remain motivated and passionate about what they do.
This course is studied at your own pace and in your own time. You can choose to study it in one go over a number of days or you can spread it out, studying when you have time. The benefit to this is that you can continue working full time while securing the certification you need to fast track or change your career moving forward.
On completion of the course, you will need to pass the multiple choice test. Once you successfully pass the test (you will be given two chances), then you can download and print your industry recognised certificate.
What you will learn
The course is designed to provide you with everything you need to know to enjoy a successful career in human resources. Whether you want to work at a company offering outsourcing solutions or you want to help your company retain your staff, you will find this information packed course offering you strategies, information and tips you can implement into your day right away.
Learn what human resources are and what they entail. You will also learn the purpose and advantages of human resources.
Identify human resources good practices.
Learn interviewing techniques. You will be given information on preparing for an interview and the legal responsibilities when interviewing.
Get insight on how to prepare for a new employee, how to make them feel welcome and have them settle in without delay to ensure productivity isn't slowed.
Know what you need to add to employee guidelines and policy and procedure manuals. Learn about employee contracts, disciplinary action, grievance procedures and more.
Get a firm understanding on what human capital management is along with important duties.
Identify the HR skills needed from management skills to personal traits.
Learn what the purpose of an HR toolkit is, its benefits and what to include.
Learn about corporate social responsibility. This module includes green practices, strategy development and more.
Know what organisational behaviour is, approaches, models and more.
Learn how to effectively manage relationships.
Understand motivation and commitment. Learn why teams may become demotivated, why retention is important and the cost of staff turnover.
Get insight into performance management along with guiding principles and outcomes.
Learn about training and development, what to include in training and how to set up an effective employee training programme.
Identify the legal considerations.
Learn about career development.
Identify how technology has impacted HR.
Learn the basics of compensation, leave, benefits and more.
Get insight into dealing with workplace violence and bullying.
Learn about strategic planning.
Benefits
This HR diploma will provide you with a host of benefits that you can take advantage of. These benefits include:
Affordable learning
Study online at your own pace
Use any device linked to the internet
Easy to understand information packed modules
Online modules with lifetime access
Online support
Fast track your career in the human resources department
Industry recognised certificate, which can be downloaded and printed immediately on passing the multiple choice test.
Start using what you learn within the workplace without delay.
Course Modules/Lessons
What our students have to say…
Clearly written and relevant material
Excellent. Simple to use interface, with clearly written and relevant material. I'm feeling confident with my career change choice, thanks to this course.
Richard Britten – Worcester
The course is really helpful
It is easy to follow and understand, and gives you a full overview of the HR management.
You can download the training material if you prefer to take note directly on the paper version.
Filomena Cionti
Easy to follow modules
Very easy to follow modules with brilliant worksheets to check what you have just learnt. Highly recommended.
Harriet Chandler – Gloucester
I would recommend it to anyone working in HR or looking to get into HR
Easy to use! Fantastic! It has massively helped me whilst I have been working in Human Resources.
I couldn't ask for anything better.
I can't wait to start another course with you! Definitely worth every penny and I would highly recommend it. I was also able to brush up on my excel knowledge too which is really imperative in my role.
Before I started the course I had little knowledge on how to use Excel, I am now a Excel wiz! Such a fantastic course I would recommend it to anyone working in HR or looking to get into HR
Eva Stenson – Solihull
Very happy with the course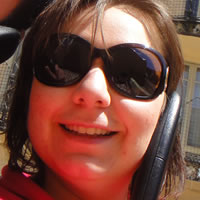 It's very easy to use the website and you can access all the information you need to learn. The tutors are very quick to respond which makes it even easier to understand and move on with the studies.
Very happy with the course.
Cindy Miceli – London
Very happy with the course
The course material is fantastic and the language is practical.
It is easy to understand with full a explanation for all the course details.
I am studying a course in project management and I found the material in this course helps me a lot in the other course.
This was a great chance to have the course with New Skills Academy. I think that I may have another course with them. They are very professional and cooperative.
I recommend the course already to my friends.
Thank you very much for all your efforts and continuous support.
Medhat Ghobrial – Oxford
The programme is great springboard
A great programme, and allowed me to interact in my own time, reflect on my learning and get to practice. I like the fact that there is an exam to verify and check learning. The platform is easy to navigate around and is engaging both left hemisphere and right hemisphere of the brain.
The parts about motivation and retention rates is interesting and will be helpful in my own personal career. It's good to see that learning and development, including different training methods are included. The programme is great springboard for people wanting to go into human resources as a career option.
Marie Tolman – London
I am already thinking about what other courses I can start with New Skills Academy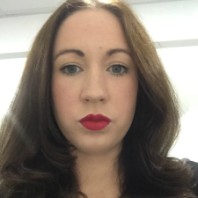 Great support from tutors and IT staff! Emails are always answered quickly, even on late nights and early mornings. Good clear lay out across the website, very easy to navigate and keep track of modules completed.
Would highly recommend to anyone looking to gain more knowledge in their own time and develop in the area. I completed this course on my commute to and from work. I also received a student card with this course that was great to benefit discounts from.
I am already thinking about what other courses I can start with New Skills Academy as soon as possible!
Sarah Howden – London
I can say hand on heart it has been the best experience of my life
I started the HR Management Diploma Level 2 – CPD Certified & IVCAS Accredited in November 2016, and I can say hand on heart it has been the best experience of my life.
Everything I have learnt here, every lesson, has been practical and useful, with real skills that are relevant to the real world, instead of hours of boring theory and history of the subject. Straight away we were learning real web design.
This course has been incredibly helpful and I have learnt far more than I could have ever imagined and I have only completed 4 of the 20 modules.
Chloe Gibson – Nottingham
I found the course relevant, clear, concise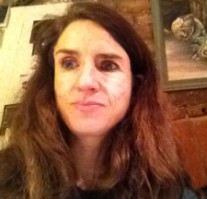 I found the course relevant, clear, concise and a good basis for a change of career to HR. I thought it was good value for money, the balance of information, the exercises were good and liked the fact that I can access from wherever and study at my own pace.
I found the website easy to navigate and liked the fact it remembered where I was up to. When I asked a question of support, I got a fast response that solved my question. I would do courses with New Skills Academy in the future.
Thank you very much!
Victoria Ames – Brentwood, Essex
Would highly recommend this HRM course
For me, as a current employee in Human Resources, this HR Management Course was an excellent opportunity to get more insight of the industry and my job role.
The course provided a lot of relevant information that I could relate to in my job role as well as find ideas that I would be able to adapt in my workplace. I am keen on sharing my knowledge and implementing these new ideas in order to help our company achieve success.
Would highly recommend this HRM course to people desiring to join Human Resources as well as the ones already working in the industry as everyone will be able to obtain something that will help them develop as a worker, a person and a future HR Manager!
Sandra Zinkeviciute – Peterborough
I would strongly recommend this course
A great course to reinforce the knowledge I have gained through on-the-job experience. Now I have the confidence in my experience to apply for better jobs to utilise my newly learned skills.
Being able to complete the course at my own speed and when convenient was great and suited my situation. Also being able to review the modules as I was progressing really helped it sink in thoroughly.
I would strongly recommend this course to anyone who has an interest in HR, any section of the arena, either to learn, to brush up on existing knowledge or like me, to be able to prove that I know the basics of the HR function.
Jo Kesbey – Rochford
I can only give credit to New Skills Academy
I would like to say that I have completely enjoyed the course online and I am very pleased with the resources and information that was given.
My father is very proud of me completing the course in a short amount of time and I can only give credit to New Skills Academy for giving me the opportunity to complete a qualification that will benefit me in the future.
I say this because my preferred job role is a human resources manager or even assistant to start off with. Many thanks for this amazing experience and the importance of this qualification as a whole.
Kaoutar Lenabdeljilil, London
Will definitely keep New Skills Academy in mind when taking future course.
Great course. Easily readable online, no jargon and had up to date information and illustrations as well as the sources that were used within the modules. Most modules had an assessment at the end where you could check your own knowledge – this was a great add on to ensure you are up to speed. The exam was easily laid out great with no tricky to read questions.
The completion certificate was easily accessible on completion and you are given your grade immediately after the exam – it even gives you the option to see your incorrect answers so you can review them in your own leisure. All of the modules are printable so you can ready back as often as you like. Not only this, but throughout the whole course, you have the ability to email representatives of the course who will answer any questions you may have and they are very prompt with their responses.
I was overall very happy with this course and will definitely keep New Skills Academy in mind when taking future course. Thank you!
Gemma Johnston, Birmingham
FAQ's
Who can take the Level 2 Diploma in Human Resources course?

Anyone who has an interest in learning more about this subject matter is encouraged to take the course. There are no entry requirements to take the course.

What is the structure of the course?

The course is broken down into 20 individual modules. Each module takes between 20 and 90 minutes on average to study. Although you are free to spend as much or as little time as you feel necessary on each module, simply log in and out of the course at your convenience.

Where / when can I study the course?

You can study the course any time you like. Simply log in and out of the web based course as often as you require. The course is compatible with all computers, tablet devices and smart phones so you can even study while on the move!

Is there a test at the end of the course?

Once you have completed all 20 modules there is a multiple choice test. The questions will be on a range of topics found within the 20 modules. The test, like the course, is online and can be taken a time and location of your choosing.

What is the pass mark for the final test?

The pass mark for the test is 70%.

What happens if I fail the test?

If you don't pass the test first time you will get further opportunities to take the test again after extra study. There are no limits to the number of times you can take the test. All test retakes are included within the price of the course.

When will I receive my certificate?

Once you have completed your test you can log in to your account and download/print your certificate any time you need it. If you would prefer us to post you a certificate to a UK address, there will be an admin charge of £10 (certificates sent internationally may cost more).

How can I pay?

You can either use your Visa, MasterCard, American Express, Solo cards or PayPal account to pay for the online course. Our site uses the latest SSL encryption to ensure your safety. All payments are handled securely by PayPal.

How long after payment can I begin the course?

You can begin the course immediately after your payment has been received. You will create your login details during the checkout process. We will also send you an email confirming your login details.

How long does it take to complete the Level 2 Diploma in Human Resources course?

We estimate that the course will take about 15 hours to complete in total, plus an additional 30 minutes for the end of course test.

How long is my certificate valid for?

Once you have been awarded your certificate it is valid for life. The certificate does not expire or need renewing.