Course Details
Course Code: UKFEM14GDM
Location: Online
Duration: 15 hours
Cost:

£

299.00
Qualification: All modern browsers and devices
Further Details
Course Access: Lifetime
Exams Included: Yes
Compatibility: All major browsers / devices
Approved Course:
A003193
Garden Design and Maintenance Diploma
Whether you are thinking of starting a career outdoors as a gardening expert or you are already working in the industry and are thinking of starting your own garden company, then the Garden Design and Maintenance Diploma is the right choice for you.
Introduction to the Garden Design and Maintenance Diploma
This information packed course will teach you the basics you need to start your own gardening company or boost your career within the gardening industry. You can turn your hobby into a successful business by completing the twenty nine modules and passing the multiple choice question test.
The modules cover everything from basic gardening to pest control, landscaping and more. The course takes approximately fifteen hours to complete and on successful completion, you will have the ability to download and print your industry recognised diploma.
When applying for a position within the gardening industry, your potential employer will be able to confirm your certification online. During your studies you will enjoy the convenience of studying at your own pace with no set schedule and from anywhere using any device, as long as you have a connection to the internet to access the modules.
What You Will Learn
The twenty nine modules included in this Garden Design and Maintenance Diploma are brimming with information to help you jump start your gardening career and turn your hobby and passion into a money-making opportunity.
Learn the basics of gardening from the various soil types to plant planning and purchasing.
Identify an effective garden planning process from the initial consultation with the client through to site surveys, maintenance planning, to the final and completed project.
Know different garden design styles. Learn how to gain inspiration throughout the day, how to design a mood board and how to implement your design effectively for the best results.
Understand site surveys, approvals and measuring techniques. Learn how to use survey maps, photographic records and what surveys and appraisals you are going to need before you begin.
Learn the benefits of project planning.
Know the five forms that should be included in all your client packs.
Learn more about drawing a plan and essential graphic skills.
Know the various surfaces and materials, understand what hard landscaping is and how to deal with it.
Know the secrets of great soil.
Understand the importance of the right plan selection and care. This includes use of colours to make an impact.
Gain valuable plant knowledge that you can use daily to make the best choices based on your design, garden location and finish.
Learn how to identify high maintenance areas within any garden. Know the different options when it comes to low maintenance planning.
Learn the importance of sustainability. Know what plants to use, about water conservation and how to recycle and reuse when working in any garden.
Learn essential tips for reducing maintenance in difficult to manage and overgrown gardens.
Know what equipment you are going to need, what equipment you will need for certain jobs and what each item is capable of.
Get a good understanding of the most common garden pests, natural and chemical pesticides, integrated pest management and how to come up with a pest management plan that will work.
Identify effective solutions for difficult gardens from adding container plants to adding additional irrigation and more.
Know what to plan in a herb and vegetable garden.
Know what you need to start your own gardening business to achieve success.
Learn more about marketing your business, health and safety in the workplace, insurance, tax and record keeping, just to name a few of the points covered in this industry recognised course.
Gain valuable insight into raising flower beds, laying patios, decking, fencing, know more about artificial grass, how to lay lawn and how to build a fish pond.
Benefits of the Garden Design and Maintenance Diploma
This course is designed to provide you with a wide range of benefits, including:
An easy to understand syllabus that you can learn at home and in your own time.
Improve your career prospects with an industry recognised diploma.
Learn using any device at any time.
Enjoy ongoing support during your studies.
Course Modules/Lessons
What our students have to say
The course is very well structured and in an easy to use format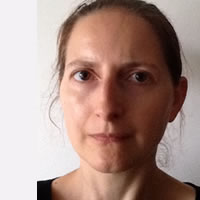 The course is very well structured and in an easy to use format that lets you study at your own pace.
The course is broken down into modules which makes each section achievable and helps you manage your time effectively. The course content is very varied encompassing all basic need to know topics as well as those required for garden design and garden maintenance.
Customer support was also very good especially when starting the course when I needed assistance. I will definitely be using this platform again for future courses as there appears to be a wide range of subjects to study.
Elizabeth Boucher – Bristol
The course is full of interesting and useful information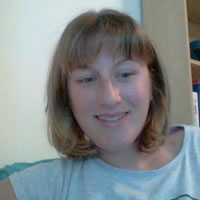 The course is full of interesting and useful information to know more about garden design and maintenance.
All the modules are easy to understand and gave me strong basics and confidence to start my own garden design business. Also I found the course very interactive, with images to illustrate the modules, garden design plans examples… so I could really visualise what was meant in each module.
Considering the online aspect, I found the website very easy to use and I appreciated the fact that I could keep a trace of my course by downloading the modules on my own laptop.
Laurie Bednarczuk – Manchester
Thank you so much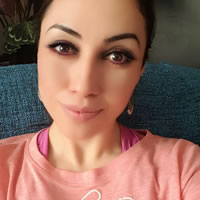 Hello people! This has been a great course for me. I have learned everything I will need to maintain my own and other people's gardens in the future. I just love the Garden design and maintenance course. Thank you so much.
Juliane Ramallo – Hemel Hempstead
Highly recommended!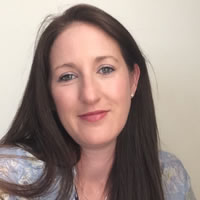 Thoroughly enjoying this course. It's great that I can study at my own pace with no time restrictions so I can do a little or a lot each time depending on what time I have a available.
So much useful information I will be be able to apply not only to landscaping specifically but also to business in general & day to day gardening both personally & professionally.
The chapters are easy to follow, the estimated time helps schedule your time appropriately & the questions at the end of each chapter make sure you have understood correctly.
Highly recommended!
Lauren Spice – Aldershot
I love this garden design course!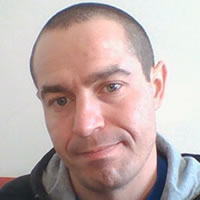 I love this garden design course, I have been given the opportunity to learn more about garden design and maintenance so I can start my own gardening business.
Andrew Ledwold – Huddersfield
The contents on these classes are awesome!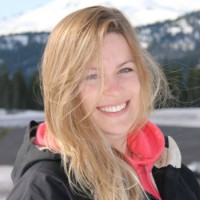 The contents on these classes are awesome! I'm currently an architecture student and was a little worried because is an online course and sometimes it leaves doubts or some subjects are not well debated, but I learned so much, it also improved my landscaping knowledge, its satisfying.
I need to say: congratulations for modules organization, the website layout, and the support. Seriously, every once and a while I take online classes and I'm surprised with the New Skills Academy, I totally recommend these classes for anybody that like gardens, also for architecture students – this is essential for our area.
Hopefully I can find something else to study with New Skills Academy!
Letitia Rossett – Sammamish
A wonderful experience, would highly recommend.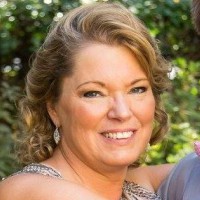 Received course work as a gift from my spouse. Each module was easy to follow, great content and exceptional graphics and illustrations.
I especially appreciated that I was able to take the modules at my own pace, according to the schedule that fit within my work and free time. Tests where 5 questions based at the end of each module and a 50 question test at the completion of all mode's.
A wonderful experience, would highly recommend.
Karen Lee Herron – Bahama, nc- usa
Great value course!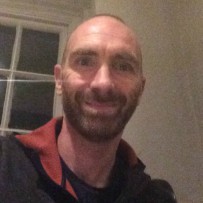 Great value course that is very easy to use and full of great content. I learned a lot from it and will now be signing up for other courses.
Thanks New Skills Academy
John Beavan – Ruthin
This course was amazing and fun!
This course was amazing and fun!
Not only was it very informative and well categorized and divided into easy learning sections, but also very complete and offering tons of valuable information to succeed as a Landscaper.
The illustrations and photos are very helpful and provide a clear image of how to do things and how things ought to look and also help for future reference along with the worksheets that are downloadable which assist in the learning process.
The course covers every aspect of Garden Design & Landscaping and it was a pleasure completing this course – highly recommend it to anybody with an interest in becoming a Landscaper or for the individual who has an interest in broadening their knowledge in the garden.
Wayne Lavarinhas – Pretoria, South Africa
I would recommend this course to anyone.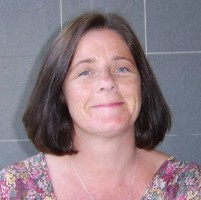 I have just completed this course and have really enjoyed it. The course was easy to follow and very informative. It gave lots of extra background information with useful links for further reading.
The Modules were very clear and I enjoyed the short tests at the end to help to confirm my understanding. I would recommend this course to anyone. I am going to continue learning and take another course with the New Skills Academy.
I really like that I can access all of the Modules for future reference and that an Employer can validate my certificate independently at any time in the future.
Maxine Swann – Newcastle Upon Tyne
FAQ's
Who can take the Garden Design & Maintenance Diploma course?

Anyone who has an interest in learning more about this subject matter is encouraged to take the course. There are no entry requirements to take the course.

What is the structure of the course?

The course is broken down into 29 individual modules. Each module takes between 20 and 90 minutes on average to study. Although you are free to spend as much or as little time as you feel necessary on each module, simply log in and out of the course at your convenience.

Where / when can I study the course?

You can study the course any time you like. Simply log in and out of the web based course as often as you require. The course is compatible with all computers, tablet devices and smart phones so you can even study while on the move!

Is there a test at the end of the course?

Once you have completed all 29 modules there is a multiple choice test. The questions will be on a range of topics found within the 29 modules. The test, like the course, is online and can be taken a time and location of your choosing.

What is the pass mark for the final test?

The pass mark for the test is 70%.

What happens if I fail the test?

If you don't pass the test first time you will get further opportunities to take the test again after extra study. There are no limits to the number of times you can take the test. All test retakes are included within the price of the course.

When will I receive my certificate?

Once you have completed your test you can log in to your account and download/print your certificate any time you need it. If you would prefer us to post you a certificate to a UK address, there will be an admin charge of £10 (certificates sent internationally may cost more).

How can I pay?

You can either use your Visa, MasterCard, American Express, Solo cards or PayPal account to pay for the online course. Our site uses the latest SSL encryption to ensure your safety. All payments are handled securely by PayPal.

How long after payment can I begin the course?

You can begin the course immediately after your payment has been received. You will create your login details during the checkout process. We will also send you an email confirming your login details.

How long does it take to complete the Garden Design & Maintenance Diploma course?

We estimate that the course will take about 15 hours to complete in total, plus an additional 30 minutes for the end of course test.

How long is my certificate valid for?

Once you have been awarded your certificate it is valid for life. The certificate does not expire or need renewing.