Course Details
Course Code: UKFEC15FLA
Location: Online
Duration: 15 hours
Cost:

£

299.00
Qualification: All modern browsers and devices
Further Details
Course Access: Lifetime
Exams Included: Yes
Compatibility: All major browsers / devices
Approved Course:
A003095
The Floristry Academy Diploma
Have you been dreaming of opening your own florist or you want to kick start a career in floristry? Maybe you're already working in the industry and want to fast track your career, then this Floristry Academy Diploma is the right choice for you.
21 Information packed modules
This course provides you with all the information you need to start a career in the florist industry, from flower and plant biology to setting up and managing your very own store. You will gain valuable insight, information and skills you will need, putting you on a road to success moving forward.
This course comprises of twenty one information packed modules, each one providing you with the knowledge and skills you will need for a career in the florist industry. In addition to the study modules, you also get access to nine useful instruction videos to help you achieve success in this chosen career.
Study anywhere
The course is available online and accessible on any device, from a computer to your tablet or mobile phone, enabling you to study at any time and anywhere. On completion and after passing the multiple choice test, you can download and print your certificate, which is recognised by industry leaders.
What You Will Learn
When completing this diploma, you can expect to have knowledge in all areas of floristry, including:
An introduction to floristry where you will learn the basics of floristry, a history and what you will need to have a career in this industry.
Careers in Floristry – in this module you will learn your responsibilities, requirements for entering the industry and the possibilities that are available to you.
What you need to know about flowers and plants – this essential module will provide you with all the information you need to know about plants and flowers, from colours to diseases to handling and more.
Services provided – you will learn what services are provided by florists and various business models, how to use technology and how to deal with commercial customers.
How to process, store and maintain plants – in this module you will learn some valuable advice on the processing, storing and maintaining of plants, along with products you can use to maintain cut flowers.
Popular flowers, greens and fillers – this module will provide you with the information needed in the florist industry regarding the most popular flower choices and what greens and fillers you can use to create a spectacular bouquet or arrangement.
Elements and principles of design – this module is going to provide you with insight into the design elements associated with floristry. Balance, scale, colour and size and so much more.
Design basics – you will learn the basics of design and style in floristry. Elements of design, Western and Eastern influences and mass arrangements are covered in this information packed module.
Making floral arrangements – in this module you will learn how to make floral arrangements.
Vase arrangements – learn how to effectively create the perfect arrangement for a vase.
Tied bouquet – learn how to pick a focal flower to create the centrepiece of your bouquet. Take advantage of the easy to understand step by step instructional video.
The corsage – learn the history of the corsage and how to make one.
Wedding flowers – the requirements, setting yourself up as a wedding florist, building a portfolio and how to create the perfect wedding bouquet.
Funeral flowers – learn the traditions surrounding funeral flowers, choosing the flowers and their meaning and how to create a funeral wreath.
Basket gardens and fruit baskets – learn how to create beautiful basket gardens or fruit baskets.
Jobs in the Florist Industry – this module will provide you with some insight on how to get a job in the florist industry, from looking for an opening to creating your own job opportunities.
Starting your own florist business – this module covers everything from creating a business plan to financing.
Marketing – you will learn the best marketing techniques you can use to boost your brand and increase your customer base.
Benefits of Floristry Academy Diploma
If you love plants and flowers, then this diploma can open up so many doors for you within the florist industry. There are so many great benefits of completing this online course, these include:
Gain the skills you need to succeed in the florist industry.
Fast track your career
Learn insider secrets, tips and advice to ensure you succeed in floristry.
Easy study materials which you can study at your own pace and anywhere at any time online.
Informative step by step video guides.
Course Modules/Lessons
What our students have to say…
Amazing course with so much detail
Amazing course with so much detail. All the modules are easy to read and flow from one subject to the next.
It was really easy to enrol on the course too and I received my log in information the same day that I enrolled. I would recommend the course to anyone wishing to pursue a course in floristry.
Stacey Garside – Manchester
I am delighted with my new qualification
The Floristry Academy Diploma Course has been an invaluable start to getting some hard evidence together of my commitment to my own professional development.
The course reinforced ideas that I already had as well as introducing me to some key new knowledge that will help me to deal with clients, run my business as well as grow my business.
The modules are clearly set out with useful information and the test is rigorous. I am delighted with my new qualification and the fact that I was able to do it all at home!:-)
Elanor Landy – Nottingham
A very valuable resource
I have enjoyed this on-line course from which I have learnt a great deal.
I have been able to continue my own research on foliage and flowers, when looking at a particular style of arrangement as discussed within the module. The videos were a great help with visual instructions and made it easier to complete the task which had been set.
The modules were easy to follow and a great deal of thought had gone into each one. As the modules were available in PDF format, I was able to download and read through the material at leisure and it enabled me to return and read again without being stuck in front of the computer. I now have two folders which hold my course work and other researched materials too. A very valuable resource.
I would recommend this course to those who wish to learn more or add to their knowledge about the art of floristry. When I had to contact the 'help' desk, the response was always prompt and when my message had to be forwarded to the IT department, they were extremely helpful and efficient, which really enabled the course to run smoothly. One will be able to build on this course, it's a very good foundation which will allow a person to pursue further avenues of floristry.
Julie Speer – Stevenage
I strongly recommends the course
I was pleasantly surprised by the course that I just finished.
I thought will be easy but was very complex organised and in detailed.
I will definitely take a new course. I strongly recommends the course it's worth every penny specially when you have a busy life with work and family. Thank you to all team.
Florentina Colaciou – London
Good information
I really enjoyed this course. I already knew quite a lot about plants and flowers but am looking to support my daughter open her own florist shop so wanted to extend my knowledge further.
This course provided me with some good information that I'm sure will help in our new adventure. I was particularly interested in the business side of it. Thank you
Sally Gilpin – Newton Abbot
Very good course would recommend to anyone who wants to learn about flowers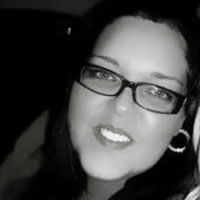 Very good course would recommend to anyone who wants to learn about flowers. Took me just over a week to complete as I work full time so done a few hours every night. Looking in to starting my own business very soon. ☺☺ ☺☺ ☺ ☺ ☺ ☺ ☺ ☺
Mary Smith – London
This has been a great launching pad for me into a career I am truly enjoying.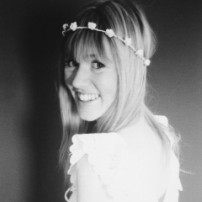 Before starting this course I had no prior knowledge in floristry. The course not only gave me the tools I needed to get started but also gave me the passion and the confidence to move forward with floristry as a career.
Through the content I have learned within the course I have been able to not only make, but also sell many of my own designs as well as book a couple of future events.
This has been a great launching pad for me into a career I am truly enjoying. I highly suggest for anyone who is considering floristry to start with this course.
Laura Meers – Mexico City
I would definitely recommend!
I really enjoyed taking time to complete this Floristry diploma course online. I have been flower arranging for a few years now and wanted to improve my knowledge and skills. The course was very detailed and the assignments were good, some very creative, I found the history very interesting and how the different periods used flowers for decoration.
I am really interested in wedding flower design modules fourteen and fifteen were of particular interest to me. I also found the starting your own business section very helpful. I would definitely recommend for anyone interested in Floristry to take the course.
Siobhan Conway, Meath
I was only sorry when it came to an end.
What can I say? I Couldn't wait to get started and the log in details came through via email which allowed me to be able to. The course was highly addictive once I started, it was like reading a book, you never want to put down.
It was very easy to understand and very thorough but above all, very enjoyable and exhilarating. I was only sorry when it came to an end. I am now very much looking forward to applying my newly gained knowledge into the floristry world out there. I just hope they are ready for me. I can only say a big thank you for the opportunity.
Ann Ainsworth – Manchester
I am very satisfied!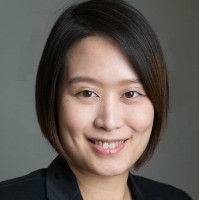 Very nice and practical. Good course structure comes with handout. Each module contains down-to-earth content which provide a comprehensive knowledge from learning about this industry, getting to know the florist and the basic understanding about flowers, then to how to start and maintain our own business.
With the completed course which does provide me clear guidelines to enter this industry and knowing what's in front of me.
The hand out does help a lot too. I can decide freely when to learn and the learning pace by my own. Through this course, I've also established a solid knowledge about techniques of how to take care of flowers correctly, how to design and create my own bouquet.
Overall, I am very satisfied.
Cynthia Huang – Stuttgart, Germany
FAQ's
Who can take the Floristry Academy Diploma course?

Anyone who has an interest in learning more about this subject matter is encouraged to take the course. There are no entry requirements to take the course.

What is the structure of the course?

The course is broken down into 21 individual modules. Each module takes between 20 and 90 minutes on average to study. Although you are free to spend as much or as little time as you feel necessary on each module, simply log in and out of the course at your convenience.

Where / when can I study the course?

You can study the course any time you like. Simply log in and out of the web based course as often as you require. The course is compatible with all computers, tablet devices and smart phones so you can even study while on the move!

Is there a test at the end of the course?

Once you have completed all 21 modules there is a multiple choice test. The questions will be on a range of topics found within the 21 modules. The test, like the course, is online and can be taken a time and location of your choosing.

What is the pass mark for the final test?

The pass mark for the test is 70%.

What happens if I fail the test?

If you don't pass the test first time you will get further opportunities to take the test again after extra study. There are no limits to the number of times you can take the test. All test retakes are included within the price of the course.

When will I receive my certificate?

Once you have completed your test you can log in to your account and download/print your certificate any time you need it. If you would prefer us to post you a certificate to a UK address, there will be an admin charge of £10 (certificates sent internationally may cost more).

How can I pay?

You can either use your Visa, MasterCard, American Express, Solo cards or PayPal account to pay for the online course. Our site uses the latest SSL encryption to ensure your safety. All payments are handled securely by PayPal.

How long after payment can I begin the course?

You can begin the course immediately after your payment has been received. You will create your login details during the checkout process. We will also send you an email confirming your login details.

How long does it take to complete the Floristry Academy Diploma course?

We estimate that the course will take about 15 hours to complete in total, plus an additional 30 minutes for the end of course test.

How long is my certificate valid for?

Once you have been awarded your certificate it is valid for life. The certificate does not expire or need renewing.