Course Details
Course Code: UKFEC15FIT
Location: Online
Duration: 15 hours
Cost:

£

299.00
Qualification: All modern browsers and devices
Further Details
Course Access: Lifetime
Exams Included: Yes
Compatibility: All major browsers / devices
Approved Course:
A003152
Introduction to Fitness Diploma
Do you have a passion for a healthy lifestyle, incorporating diet and exercise into your daily routine that you now want to share with others? This diploma will teach you everything you need to know about being an effective fitness instructor/personal trainer and helping your clients achieve their fitness goals on a daily basis.
32 comprehensive modules
The Fitness Diploma is broken into comprehensive modules which will teach you everything you need to know to become a successful fitness instructor or personal trainer. The course is set in manageable modules which you can study at your own pace and in your own time while still having the benefit of a full time position.
End of course certification
On completion of the course you will be required to pass a test, which is made up of multiple choice questions based on the modules you have studied. Once you pass, you will be able to download and print your certificate and start using your new diploma to enjoy a successful career within the fitness industry. You also have the option of having your diploma posted to you at an additional cost.
What You Will Learn
This course is designed to provide you with a complete overview of what you need to become a successful fitness instructor or personal trainer. During the course you can expect to learn the following:
Learn what you will need to begin your career in fitness, from the skills you will need to the role you will be expected to perform on a daily basis.
Understand the human anatomy of the bones, their function and how exercise can impact the bones. You will also learn about how bones are affected as part of the ageing process.
Learn more about the cardiovascular system from the heart's function to respiratory function and how these are impacted by exercise, along with the benefits.
Get an understanding of muscles and how they work and the different muscle types.
Understand joints and nervous system, as well as injury prevention.
Learn more about obesity and diabetes and how the two are linked. Obesity has become a serious issue in the United Kingdom with more people being diagnosed with diabetes on a daily basis.
Get a good understanding of a healthy and well-balanced diet and why this is so important in conjunction with exercise. Learn the five main food groups, types of food and how to set nutritional goals.
Learn how to encourage your clients to embrace an active lifestyle and how it can benefit them in the long run.
Identify how exercise impacts the body as a whole.
Learn how to safely monitor your clients' exercise intensity.
Learn how to set fitness plans in place, how to plan, difficulties you may face and standards you must adhere to.
Get a good understanding of the importance of stretching, working with disabled customers and outdoor exercise routines.
Learn how to work with children, from exercise to diet.
Identify if yoga or pilates may be something you will want to specialise in.
Know how to deal with emergencies in the fitness industry.
Benefits of taking the Fitness Diploma
The fitness diploma will provide you with a wide number of benefits to help you enjoy a successful career as a fitness instructor or personal trainer.
Fast track your career.
Improve your career prospects.
Improve your knowledge and skill when it comes to the human anatomy.
Understand the link between exercise and diet.
Know how to work with your client, encourage them and support them to achieve their goals.
Use any device to access the modules online, enabling you to study from anywhere at any time.
Study at your own pace with no schedules or deadlines to adhere to.
Be rewarded with an industry recognised certification on successful completion.
Take advantage of online support during your studies.
Be confident in your abilities and knowledge as a fitness instructor or personal trainer.
Course Modules/Lessons
What our students have to say…
I would recommend this site to others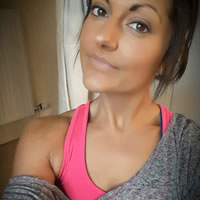 Great teaching layout for each module. Clear and easy to follow studying method.
I found this way of learning perfect for me, as I could study at my own pace in the comfort of my home. Being dyslexic, I enjoyed studying the modules in my own time. Support always on hand if needed, plus a bonus of being able to print off each module to add my own notes.
Easy to use layout of the course, allowed myself to swiftly go through each module, with a small test at the end of each module before moving on, making sure the knowledge had sunk in! With a final Test at the end to complete the Diploma. I would recommend this site to others, looking to add to their skill set.
Gemma Russell – Llandeilo
I truly recommend this website
I didn't know there is a better way and easiest way to better your personal training and fitness instructor course, till someone told me about fitness diploma course, very useful.
The questions are very relevant , I have just completed my personal trainer and fitness instructor course and passed,I'm over the moon, will do another course soon. I truly recommend this website .
Ballas Mustapha – Norwich
Highly recommended
I am only 5 modules in to the course but is delivering above what I expected. Content is well explained and easy to digest and I like that I can do it at my own rate and without time pressure.
I have a dace agree that covers anatomy etc and this has been an thorough refresher for me. Highly recommended. (Well priced too.)
Arran Selhi – Ely
Good academic knowledge
Having completed a Bachelor's in Science Honours Degree in Sports Studies, this has good academic knowledge and is much easier to understand.
Victor Bhatoolaul – Welwyn garden City
I would recommend this for some one wanting to start a career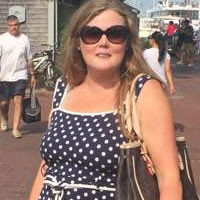 The course is well written and broken down into easy sections, there is a test at the end of each module. This course is good if you're looking at a new career or even just want a better understanding of exercise, I would recommend the course for for either.
The web site is easy to navigate, I would recommend this for some one wanting to start a career in the fitness industry.
Lisa Hayden – Liverpool
Very informative course.
Very informative course. Covered a lot of modules that I wanted to get more in-depth information on.
A great help, especially for the people new in the industry with topics ranging from how to start your own business, to anatomy, to nutrition … and the list goes on.
I feel much more confident in what I do after taking this course. Thank you.
Bianca Yeo – Gibralta
Very informative course.
When I first started, I was quite anxious, but after seeing the course layout, it was very simple, effective and most important, engaging.
I especially liked the fact you don't become overwhelmed by the courses quantity of modules, and in the end you have to answer a certain amount of questions within a certain time limit. Every module's layout is very clean, fresh and comprehensive when it comes to its explanation.
If there was any part of the course I was unsure of, I would seek help from the advisors via the online chat and I could say they have been very friendly and helpful.
I'm glad I have taken this course through New Skills ACADEMY and I intend to undertake other courses by them.
Mohammed Hussain – Loughborough
If you want an informative course that gives you a little extra, this is perfect for you.
I took it up in myself to take this course as I am wanting to get on the personal trainer business. I found this course to be really insightful and beneficial.
As well as providing the information needed for health care professionals in the Fitness industry, it also provides the information you might be interested in to take your career further. Such as qualifications you can take afterwards to specialise in a specific area in the Fitness industry.
If you want an informative course that gives you a little extra, this is perfect for you. If you would like the bare minimum, then this course isn't for you.
Emma Fulford – Hull
I am pretty addicted to the course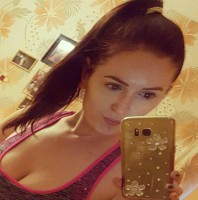 I am on the 4th module and so far I have to say I am really enjoying it.
I have already learnt so much that I never knew before about the human body.
I started this course because I am currently getting into health and fitness to make a better life and future for myself and so I know what is right and wrong when I exercise or with what I am putting into my body.
The layout is really easy to understand and follow, the questions at the end of each module is really helpful too as refreshes what you have already read and learnt. Overall, I am pretty addicted to the course and getting through it quick. Definitely worth the money.
Michelle Paddick – Keynsham
FAQ's
Who can take the Level 3 Fitness Diploma (Personal Trainer / Fitness Instructor) course?

Anyone who has an interest in learning more about this subject matter is encouraged to take the course. There are no entry requirements to take the course.

What is the structure of the course?

The course is broken down into 32 individual modules. Each module takes between 20 and 90 minutes on average to study. Although you are free to spend as much or as little time as you feel necessary on each module, simply log in and out of the course at your convenience.

Where / when can I study the course?

You can study the course any time you like. Simply log in and out of the web based course as often as you require. The course is compatible with all computers, tablet devices and smart phones so you can even study while on the move!

Is there a test at the end of the course?

Once you have completed all 32 modules there is a multiple choice test. The questions will be on a range of topics found within the 32 modules. The test, like the course, is online and can be taken a time and location of your choosing.

What is the pass mark for the final test?

The pass mark for the test is 70%.

What happens if I fail the test?

If you don't pass the test first time you will get further opportunities to take the test again after extra study. There are no limits to the number of times you can take the test. All test retakes are included within the price of the course.

When will I receive my certificate?

Once you have completed your test you can log in to your account and download/print your certificate any time you need it. If you would prefer us to post you a certificate to a UK address, there will be an admin charge of £10 (certificates sent internationally may cost more).

How can I pay?

You can either use your Visa, MasterCard, American Express, Solo cards or PayPal account to pay for the online course. Our site uses the latest SSL encryption to ensure your safety. All payments are handled securely by PayPal.

How long after payment can I begin the course?

You can begin the course immediately after your payment has been received. You will create your login details during the checkout process. We will also send you an email confirming your login details.

How long does it take to complete the Level 3 Fitness Diploma (Personal Trainer / Fitness Instructor) course?

We estimate that the course will take about 15 hours to complete in total, plus an additional 30 minutes for the end of course test.

How long is my certificate valid for?

Once you have been awarded your certificate it is valid for life. The certificate does not expire or need renewing.