Course Details
Course Code: UKFET15FWC
Location: Online
Duration: 6-8 hours
Cost:

£

299.00
Qualification: All modern browsers and devices
Further Details
Course Access: Lifetime
Exams Included: Yes
Compatibility: All major browsers / devices
Approved Course:
A003194
Fantasy Writing Course
If you have always been eager to write your own fantasy novel, maybe you already have a brilliant plot in mind, but are not sure where to start or how to go about it, then our Fantasy Writing Course may be just what you are looking for.
Introduction to Fantasy Writing Course
The fantasy writing course can help you jump start your writing career and help you write your own book. You will learn so much from this course to help you in your writing career, from developing characters to the backstory to developing the perfect plot and more.
This informative course is made up of thirteen modules, which take around eight hours to complete. You study online, at your own pace and on completion, you can download and print your certificate.
Online support is offered throughout your study to ensure that you always have someone to give you guidance and support when you need it most.
What Will You Learn?
What is fantasy writing? – This module will teach you all you need to know about fantasy writing, what it is, different types and opportunities for fantasy writers.
What you need to write fantasy content – you will learn how to become more creative and a better writer. This module will also cover the importance of grammar and punctuation.
Taking advantage of other writers' strengths and weaknesses – in this module you will learn how to use other writers' strengths and weaknesses to your benefit.
The fundamentals – here you will learn how to choose an audience and age group. You will learn the benefits and negatives of the first and third person writing and how to switch between the two effectively.
Getting started – you will learn why your first page is so important and what information you should include in your first page.
Building great characters – this module covers the importance of characters and where to get inspiration for your characters. It will also teach you how to create personalities and profiles for your characters and how to add supernatural powers.
Planning the perfect plot – structuring your novel, making a plan from the start before writing and common pitfalls and tips to avoid them.
Using a backstory without being boring – Understanding what a backstory is and how it can help you write your first fantasy novel, how to include a backstory in a number of different ways and the do's and don'ts of a backstory.
Dialogue that flows – this module is going to cover a very important aspect of any novel, writing dialogue that flows. Improve your dialogue skills, writing dialogue that suits a character and common mistakes you need to avoid.
Sense of purpose – in this module you will learn how to assess your reasons for writing a fantasy novel to reduce the risk of losing your confidence and sense of purpose during this journey. This module will help you get your motivation back and help you determine when to take a break to cure writer's block.
Practical writing exercises – fun and rewarding writing exercises, advice on sharing your work to get genuine feedback and whether you should consider joining a writing group.
Illustrations – some writers choose to include illustrations in their stories. This module will help you decide whether to include illustrations, the kinds of illustrations you should consider and how to work with illustrators to get the best end result.
Dealing with publishers – once your book is completed, you are going to want to have it published. This module will provide you with the information you need on dealing with publishers, preparing your manuscript and valuable insight into e-books and self-publishing.
Benefits of taking the Fantasy Writing Course
There are numerous benefits to taking the fantasy writing course to help you start a career as a fantasy writer and get your first book published.
This course will boost your creative thinking.
It will help you jump start your writing career.
You will feel more focussed on your writing after completing this course.
The course will help you become committed to writing your first book.
You will feel motivated.
The course offers you valuable guidance that you can use to help you every step of the way.
Course Modules/Lessons
This course was absolutely worth the investment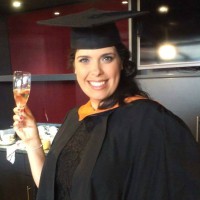 I have a BA in Creative Writing, and I learned a lot from this course on the specifics of writing fantasy. With interesting subject matter and a worksheets that you can adapt for future writing, this course was absolutely worth the investment.
It also allowed me to develop my teaching CV through its accredited sertificate. I am looking forwards to incorporating some of the thigs I learned through the Fantasy Writing course in to my curriculum and classroom activities.
If you have an interest in writing, or if you are an English teacher too, this series of courses are absolutely worth investing in.
Stephanie Gallon – Blyth
FAQ's
Who can take the Fantasy Writing Diploma course?

Anyone who has an interest in learning more about this subject matter is encouraged to take the course. There are no entry requirements to take the course.

What is the structure of the course?

The course is broken down into 13 individual modules. Each module takes between 20 and 90 minutes on average to study. Although you are free to spend as much or as little time as you feel necessary on each module, simply log in and out of the course at your convenience.

Where / when can I study the course?

You can study the course any time you like. Simply log in and out of the web based course as often as you require. The course is compatible with all computers, tablet devices and smart phones so you can even study while on the move!

Is there a test at the end of the course?

Once you have completed all 13 modules there is a multiple choice test. The questions will be on a range of topics found within the 13 modules. The test, like the course, is online and can be taken a time and location of your choosing.

What is the pass mark for the final test?

The pass mark for the test is 70%.

What happens if I fail the test?

If you don't pass the test first time you will get further opportunities to take the test again after extra study. There are no limits to the number of times you can take the test. All test retakes are included within the price of the course.

When will I receive my certificate?

Once you have completed your test you can log in to your account and download/print your certificate any time you need it. If you would prefer us to post you a certificate to a UK address, there will be an admin charge of £10 (certificates sent internationally may cost more).

How can I pay?

You can either use your Visa, MasterCard, American Express, Solo cards or PayPal account to pay for the online course. Our site uses the latest SSL encryption to ensure your safety. All payments are handled securely by PayPal.

How long after payment can I begin the course?

You can begin the course immediately after your payment has been received. You will create your login details during the checkout process. We will also send you an email confirming your login details.

How long does it take to complete the Fantasy Writing Diploma course?

We estimate that the course will take about 6-8 hours to complete in total, plus an additional 30 minutes for the end of course test.

How long is my certificate valid for?

Once you have been awarded your certificate it is valid for life. The certificate does not expire or need renewing.