Course Details
Course Code: UKFEC17EYF
Location: Online
Duration: 15 hours
Cost:

£

100.00
Qualification: All modern browsers and devices
Further Details
Course Access: Lifetime
Exams Included: Yes
Compatibility: All major devices and browsers
Approved Course:
A009159
EYFS Teaching Diploma
This Early Years Foundation Stage (EYFS) teaching course gives you everything you need to know about becoming an effective EYFS teacher. At the conclusion of this course, participants have the tools they require to confidently pursue a career in early years teaching.
This EYFS teaching course covers many topics related to early years education, from the reasoning behind the framework to tips on how to develop your own curriculum. We have developed this course to give students important information about their career options.
Throughout the course, students receive a full explanation of EYFS teaching, as well as information about child development, what it's like to work as an EYFS teacher, and an understanding of the framework of EYFS. The course also covers how, as an EYFS teacher, a person promotes child development and learning. Students of this course further learn about different methods of teaching, how to work with children with special needs and how to find work as an EYFS teacher in the UK.
At the conclusion of the course, students receive a diploma, proving they have successfully completed each module.
What You Will Learn
This course was designed to give takers a total overview of what is involved in EYFS teaching.
Here's what the course covers:
The main stages of childhood development
The role of play in learning and why play-based curriculums succeed
The seven areas of learning and when to focus on each one
What to expect from a career in early years education
The rationale behind the EYFS framework
Observation, assessment and planning requirements and strategies
How to effectively promote learning, development and child welfare in the early years
How to help children achieve early learning goals
How to effectively work with children having special education needs and communicating with parents
The differences between popular educational philosophes
Benefits of the EYFS Teaching Course
This Early Years Foundation Stage course includes the following benefits:
An affordable course that gives you the background you need to pursue a career in EYFS teaching
A curriculum that is easy to understand, divided into 10 complete modules
The achievement of fully understanding the EYFS teaching framework, which helps students to find work as an EYFS teacher.
Learning new skills, such as understanding child development, which enhances the abilities in the classroom or beyond.
The preparation necessary to work or volunteer in the classroom with children in different roles.
The ability to study from any location with an internet connection
Learn the material at any time and at your own pace
Lifetime access to the course – no deadlines
Obtain a recognised certification when completing the course, which will improve your career prospects
Course Modules/Lessons
Very easy to follow with lots of in-depth information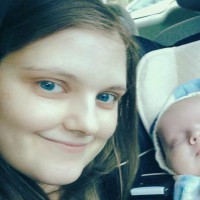 I choose the EYFS Teaching Diploma course as I wanted to learn more about teaching. The EYFS helped me understand my son's SEN needs and to help him prepare for primary school.
I found the course was very easy to follow with lots of in-depth information. It is great that I can revise modules and study in my own time. The course has also inspired me to become a Teaching Assistant and get back on the work ladder.
I cannot wait to start another course with the New Skills Academy and further my skills to the best I can be. Thank you.
Alexis Thomas – Leigh
I loved it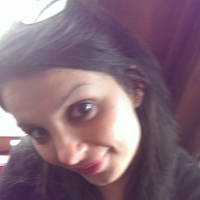 The course was very clear and easy to use.
I have learned most about EYFS and to be honest the exam was not very easy. Which is good!
The course allows you to achieve lots of knowledge about the EY and more.
During the course you will be able to download PDF's and you can also take notes and review the modules at any time.
Course was not expensive, if you compare the price with the service that the course gives you.
I loved it and I will definitely buy another course with New Skills Academy!
Thank you very much! Amazing course
Federica Rabbaglietti – London
FAQ's
Who can take the EYFS Teaching Diploma course?

Anyone who has an interest in learning more about this subject matter is encouraged to take the course. There are no entry requirements to take the course.

What is the structure of the course?

The course is broken down into 10 individual modules. Each module takes between 20 and 90 minutes on average to study. Although you are free to spend as much or as little time as you feel necessary on each module, simply log in and out of the course at your convenience.

Where / when can I study the course?

You can study the course any time you like. Simply log in and out of the web based course as often as you require. The course is compatible with all computers, tablet devices and smart phones so you can even study while on the move!

Is there a test at the end of the course?

Once you have completed all 10 modules there is a multiple choice test. The questions will be on a range of topics found within the 10 modules. The test, like the course, is online and can be taken a time and location of your choosing.

What is the pass mark for the final test?

The pass mark for the test is 70%.

What happens if I fail the test?

If you don't pass the test first time you will get further opportunities to take the test again after extra study. There are no limits to the number of times you can take the test. All test retakes are included within the price of the course.

When will I receive my certificate?

Once you have completed your test you can log in to your account and download/print your certificate any time you need it. If you would prefer us to post you a certificate to a UK address, there will be an admin charge of £10 (certificates sent internationally may cost more).

How can I pay?

You can either use your Visa, MasterCard, American Express, Solo cards or PayPal account to pay for the online course. Our site uses the latest SSL encryption to ensure your safety. All payments are handled securely by PayPal.

How long after payment can I begin the course?

You can begin the course immediately after your payment has been received. You will create your login details during the checkout process. We will also send you an email confirming your login details.

How long does it take to complete the EYFS Teaching Diploma course?

We estimate that the course will take about 15 hours to complete in total, plus an additional 30 minutes for the end of course test.

How long is my certificate valid for?

Once you have been awarded your certificate it is valid for life. The certificate does not expire or need renewing.