Course Details
Course Code: UKFEM14EVM
Location: Online
Duration: 15 hours
Cost:

£

100.00
Qualification: All modern browsers and devices
Further Details
Course Access: Lifetime
Exams Included: Yes
Compatibility: All major browsers / devices
Approved Course:
A011003
Events Management Diploma
A career in events management or wedding management can be exceptionally rewarding. This is a fast paced environment where you will be expected to know the industry and have outstanding planning and problem solving skills. This course is ideal for anyone who is looking for a successful career as a wedding or event manager or for anyone who is already working within the industry, but wants to have a certification in place to prove their passion and dedication to the industry.
Introduction to Events Management Diploma
The events management diploma is made up of twenty three modules. These modules are brimming with valuable information, tips, advice and guidance to help you enjoy a successful career as an events or wedding manager. The course should take around fifteen hours to complete with the convenience of studying at your own pace and where you feel most comfortable, utilising the online modules which work on all devices.
You will learn a host of essential skills, including staging and design, event logistics, legalities and what you need to know to start your own event management business.
During your studies you will have access to online support and on completion you will need to pass a multiple choice test which is based on what you have learned in the modules. On passing, you can download and print your certificate straight away.
What You Will Learn
In this information packed course, you can expect to learn the following:
Understand the benefits of having a diploma and what is expected of you as an events manager.
Learn the benefits of strategic management, why budgeting is so important and identify different events management software solutions.
Identify why customer service skills are so important along with how to improve your communication skills effectively.
Learn about the various types of events you may be asked to manage during your career.
Learn about staging and design and gain insight into using the venue's resources, how to use seasonal themes and so much more.
Understand the importance of financial management. Learn how to stick to a budget, sell tickets and manage the finances effectively throughout the event.
Get insight into the importance of health and safety at all events. Learn how to run an event safely, what to look out for and how to cater to emergencies.
Get advice on troubleshooting and logistics at events from electricity supply to tables and parking.
Understand the wedding planning industry and why people need wedding planners to help them organise their special day.
Identify with the various wedding types.
Learn the wedding planning process.
How to choose the right wedding venue based on your clients. Venues, hidden extras, negotiating the best prices and more.
Understand the different wedding ceremonies and legalities, such as who can get married, making it official and schedules.
Learn how to choose the right wedding theme.
Learn how to save money when it comes to wedding attire, along with the regulations you need to be aware of.
Get valuable insight on wedding catering and entertainment.
Understand your role when it comes to printed materials.
Organising transportation.
Tips to find the best wedding photographers and videographers.
Know your role as a wedding planner when the couple is getting married abroad.
How to start your own events management business.
Get a firm understanding of marketing, insurance and tax when opening your own events management business.
Benefits of the Event Management Diploma
This diploma is guaranteed to provide you with a wide range of superior benefits from when you first decide on events management as your career to running your own successful business.
The benefits include:
Recognised certification.
Online support throughout your studies.
Informative modules you can rely on.
Study at your own pace, no set schedules to work to.
Boost your career in events management.
Gain the knowledge and skills you need to enjoy a successful career.
Get the insight and advice you need to start your own events management business.
Course Modules/Lessons
What our students have to say…
Really good course
Really good course that covered lots of different areas within events planning. I liked that, if there were any questions you got wrong on the tests, you could find out which ones and try again. Lots of case studies to look through too.
Hannah Lemmon – London
I would recommend this course to anyone
Fantastic course. It has really given me a strong foundation to pursue my journey into event planning.
The course is concise and gets straight to the point. It breaks everything down into simple points that are easy to remember.
I would recommend this course to anyone and everyone looking to pursue a career within the events industry.
Michaela Miller – London
I'm loving this course
This course is incredibly helpful and easy to understand to start off a career in event planning.
The case studies give you an insight into the real world of this role and not just the "shiny exterior". I'm loving this course and cannot wait to use the knowledge that I have gained in the [hopefully not so distant] future!
Leanne Dormer – High Wycombe
I would recommend this course to others
I really enjoyed the course, nice short sections easy to take in the information.
I particularity liked the option to save the pfd and print the material, this allowed me to look back on the information, which was very helpful.
I would recommend this course to others as it gives an understanding to the events industry.
I look forward to using my diploma and put the skills i learnt into practice in a day to day career change. Thanks!
Cos Constantinides – Essex
So thankful I did this course, well worth it!
Absolutely loved this course. The information provided is so easy to understand yet so vital to becoming a successful events planner/manager.
I enjoyed this course so much I completed it within 3 days and before finishing wanted to hop on Facebook and open a business. I didn't by the way… I cannot wait to start putting my knowledge to good use, if you are planning a career in event management then the event management diploma is the way to go!
Not only have I learnt about planning, I now know the basics on starting a business and the dreaded health and safety regulations. So thankful I did this course, well worth it!
Michelle Britnor – Uvongo, South Africa
Having a good provider online it has opened the door for me to learn new things
The course was easy to find on the website, and plenty of information regarding course modules, outcomes and any frequently asked questions. There is plenty of choices for a range of courses, which made it harder for me to decide what course I wanted to pursue!
The price of the courses are reasonable and doing it in your own time while in employment is a plus for myself. Trying to find time while in full time work is hard in itself, but having a good provider online it has opened the door for me to learn new things and expand my knowledge.
I would definitely recommend to anyone who would want to learn online.
Sophie Mangano – Carmarthenshire
An excellent online course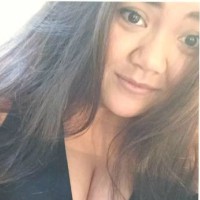 Very interactive and quick to complete, highly recommended to anyone that is looking to further their knowledge. An excellent online course for CV's and developing your skills. Fantastic for the money and worth taking time to complete with online help and notes to guide you through it.
New Skills Academy have recently won two high profile awards and after taking their online course you know the reason behind it with high quality course structure and accessibility.
All their courses have an excellent pass rate so it is suitable for everyone whether you are academic or not, which I find very good.
Kusaya Khrongpanya – London
I enjoyed it very much and gained incredible knowledge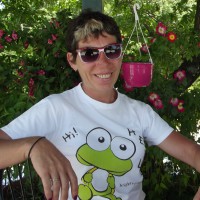 It was incredibly well written, obviously by professionals who work in the industry. This was evident by the nature of the information, the currency of it and the relevance to current day event planning and management.
Living in Australia I found there were aspects that were different for me, such as legislation, GST instead of VAT etc. Overall, I enjoyed it very much and gained incredible knowledge and insight into the world of Event Planning and Management.
It certainly is a career that seems a lot more involved than I have originally perceived, but also one that would be incredibly fulfilling. Thank you to the author of the course, I imagine that you are an exceptional Event Manager.
Jenny Stubenrauch – Melbourne, Australia
I have already purchased the next one!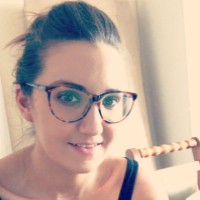 Course content so relevant and easy to follow. The course is broken down into easy bite size modules and has really given me a head start and fantastic insight into the new career I am hoping to pursue!
I have thoroughly enjoyed this course, so much so that I have already purchased the next one! I cannot wait to get started on it and start building up my qualifications.
Its great that these courses are approved and accredited making them perfectly valid certifications. Its going to really add to my C.V. I fully intend to complete more courses through New Skills Academy!
Gemma Cloclough – Crewe
FAQ's
Who can take the Events Management Diploma course?

Anyone who has an interest in learning more about this subject matter is encouraged to take the course. There are no entry requirements to take the course.

What is the structure of the course?

The course is broken down into 16 individual modules. Each module takes between 20 and 90 minutes on average to study. Although you are free to spend as much or as little time as you feel necessary on each module, simply log in and out of the course at your convenience.

Where / when can I study the course?

You can study the course any time you like. Simply log in and out of the web based course as often as you require. The course is compatible with all computers, tablet devices and smart phones so you can even study while on the move!

Is there a test at the end of the course?

Once you have completed all 16 modules there is a multiple choice test. The questions will be on a range of topics found within the 16 modules. The test, like the course, is online and can be taken a time and location of your choosing.

What is the pass mark for the final test?

The pass mark for the test is 70%.

What happens if I fail the test?

If you don't pass the test first time you will get further opportunities to take the test again after extra study. There are no limits to the number of times you can take the test. All test retakes are included within the price of the course.

When will I receive my certificate?

Once you have completed your test you can log in to your account and download/print your certificate any time you need it. If you would prefer us to post you a certificate to a UK address, there will be an admin charge of £10 (certificates sent internationally may cost more).

How can I pay?

You can either use your Visa, MasterCard, American Express, Solo cards or PayPal account to pay for the online course. Our site uses the latest SSL encryption to ensure your safety. All payments are handled securely by PayPal.

How long after payment can I begin the course?

You can begin the course immediately after your payment has been received. You will create your login details during the checkout process. We will also send you an email confirming your login details.

How long does it take to complete the Events Management Diploma course?

We estimate that the course will take about 15 hours to complete in total, plus an additional 30 minutes for the end of course test.

How long is my certificate valid for?

Once you have been awarded your certificate it is valid for life. The certificate does not expire or need renewing.