Course Details
Course Code: UKFEC17CMD
Location: Online
Duration: 15 hours
Cost:

£

299.00
Qualification: All modern browsers and devices
Further Details
Course Access: Lifetime
Exams Included: Yes
Compatibility: All major devices and browsers
Approved Course:
A006943
Construction Management Diploma
This Construction Management course is the perfect choice for those looking to broaden their knowledge in the field of construction and equip themselves with the skills that they need to progress their career in this area. Broken down into ten comprehensive and easy to follow modules, you will learn all about the full life cycle of the construction management process and gain a detailed understanding of the key disciplines in the sector.
What you will learn
This course covers these key areas in detail, plus much more:
The important phases of a construction management project, including design, pre-construction, procurement, construction and commissioning/completion
The key activities that take place in each phase of a construction project and what success looks like
The key technical skills and personal attributes that you need to become a good construction manager and how to develop a career in the field of construction management
How project management skills can be successfully used within construction
Estimating and bidding for construction work and how to write a successful tender
The importance of health and safety on a construction site, including how to conduct risk assessments, manual handling techniques and dealing with accidents, injuries and hazardous materials
How to choose, purchase and manage your equipment and building materials, including the importance of sustainability and environmentally friendly policies in the construction sector
Implementing appropriate storage and waste management strategies on a construction site
Why training is vital for all workers within construction, the key areas to train workers on and the different methods of training delivery
An understanding of the purchasing process within a construction project, how to implement a stock control process and how to successfully negotiate with suppliers as part of a good purchasing strategy
How to ensure good quality across the different phases of construction management, including quality standards and dealing with site inspections and legal regulations
An overview of different types of employment and worker statutes found in the construction sector, including the use of contractors and subcontractors
Common reasons for disputes and ways to avoid and resolve conflict.
Benefits of taking the course
The first module will provide you with an overarching general introduction to construction management and each subsequent module will focus on two or three specific areas, giving you all of the information and detail that you need to hit the ground running.
The course covers a good range of specific and technical construction detail and also more general management principles with the aim of giving you a broad and all-encompassing knowledge in the field.
Students working towards achieving a certificate in Construction Management will see a variety of benefits. These include the following:
The ability to study from home, or anywhere with a convenient internet connection.
Study at a pace that is comfortable for you. Since there is no time limit for this course, you will complete your studies, regardless of how long it takes you.
You can study training material on any device including computers, tablets, or mobile phones.
The ability to easily manage modules and understand course structure.
Convenient online support available while you train.
The opportunity to access a comprehensive syllabus that will assist you in acquiring the knowledge necessary to fast track you in the process to becoming a construction manager.
The opportunity to gain prospects while applying for work or other opportunities in the industry.
A certified and recognised certificate upon successful course completion.
An affordable pricing structure.
Who should take this course?
This course is designed for anybody already working in the construction sector or anybody thinking of making a career move into the field. It is particularly useful for those who have previous experience within construction and are taking the next step into management. However, the course has been specifically designed to require no previous knowledge of construction.
Course Modules/Lessons
Really easy to use and the information given is clear and precise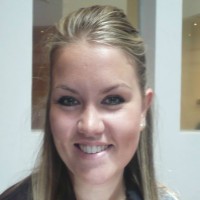 I was pleased to find the course I wanted at such a reasonable price. The system is really easy to use and the information given is clear and precise.
I like the fact you can print each module as I like to make hand written notes when studying. The course has provided me with a better understanding of the construction industry, even with all the reading it kept me interested throughout.
The customer service was prompt and very helpful, and I love that you can take your own time in completing the course.
I look forward to completing new courses in the future, Thank You!
Samantha Norman – Newcastle
FAQ's
Who can take the Level 1-3 Construction Management Diploma course?

Anyone who has an interest in learning more about this subject matter is encouraged to take the course. There are no entry requirements to take the course.

What is the structure of the course?

The course is broken down into 10 individual modules. Each module takes between 20 and 90 minutes on average to study. Although you are free to spend as much or as little time as you feel necessary on each module, simply log in and out of the course at your convenience.

Where / when can I study the course?

You can study the course any time you like. Simply log in and out of the web based course as often as you require. The course is compatible with all computers, tablet devices and smart phones so you can even study while on the move!

Is there a test at the end of the course?

Once you have completed all 10 modules there is a multiple choice test. The questions will be on a range of topics found within the 10 modules. The test, like the course, is online and can be taken a time and location of your choosing.

What is the pass mark for the final test?

The pass mark for the test is 70%.

What happens if I fail the test?

If you don't pass the test first time you will get further opportunities to take the test again after extra study. There are no limits to the number of times you can take the test. All test retakes are included within the price of the course.

When will I receive my certificate?

Once you have completed your test you can log in to your account and download/print your certificate any time you need it. If you would prefer us to post you a certificate to a UK address, there will be an admin charge of £10 (certificates sent internationally may cost more).

How can I pay?

You can either use your Visa, MasterCard, American Express, Solo cards or PayPal account to pay for the online course. Our site uses the latest SSL encryption to ensure your safety. All payments are handled securely by PayPal.

How long after payment can I begin the course?

You can begin the course immediately after your payment has been received. You will create your login details during the checkout process. We will also send you an email confirming your login details.

How long does it take to complete the Level 1-3 Construction Management Diploma course?

We estimate that the course will take about 15 hours to complete in total, plus an additional 30 minutes for the end of course test.

How long is my certificate valid for?

Once you have been awarded your certificate it is valid for life. The certificate does not expire or need renewing.