Course Details
Course Code: UKMGC17CHP
Location: Online
Duration: 30 hours
Cost:

£

598.00
Qualification: All modern browsers and devices
Further Details
Course Access: Lifetime
Exams Included: Yes
Compatibility: All major devices and browsers
Approved Course:
A003183
Includes the Following Courses
Combined HR & Payroll Diploma
Human Resources (HR) is a vital component of any business. With this combined course, you will not only gain valuable skills that will fast-track your career in this sector but you will also learn the foundations of payroll management. Taken as a whole, this course will equip you with the ability to get the best performance from your company's employees and ensure that their pay is managed in an efficient manner. The course will benefit those employed in HR and accounting departments, and also those looking to set up or expand their own business. Upon completion of this in-depth course, you will be able to rest assured that you are acting in accordance with UK legislation.
What You Will Learn
This combined course includes the following elements:
Level 2 Diploma in Human Resources
Payroll Diploma
The HR Diploma
This course teaches you the purpose, value and nature of HR. You will then learn exactly how to get the best possible performance from employees at every stage of their journey from initial recruitment through to promotion and training. This course will allow you to develop all the skills you need to succeed, from interview techniques and welcoming new employees to understanding the nature and purpose of high-level strategic planning.
You will also learn how to deal with problems and grievances which may arise, including workplace bullying and disciplinary procedures. Legislation and best practice are emphasised throughout, for example in relation to the employee recruitment process and drawing up contracts of employment.
The Payroll Diploma
This course begins with the most important information you need in order to appreciate the importance of payroll systems and how they work. You will learn the importance of keeping good records, adequate staff training and ensuring that your processes are in line with the requirements laid down by HMRC. When employees stop or start working for a company certain payroll procedures must be put into place, and this course explains exactly what you need to do in these situations.
You will learn the difference between gross and net pay, how to take into account various types of deductions, how to calculate national insurance contributions and many other essential procedures required in successful payroll management.
The Benefits of Our Complete HR & Payroll Course
This course will give you valuable insight into the most common procedures used by those working in HR and payroll positions. The background provided by this course will enable you to progress in almost any small, medium or large business. You will gain knowledge not only of practical processes, but also how HR and businesses in general benefit from high-level strategic planning.
Further benefits include:
Study at home and online
Study at your own pace
Access to full online support whilst completing the course
Easy-to-read modules packed with information
No entry requirements
Receive an accredited qualification upon completion
If you are looking to advance your career in either HR or payroll, this combined course is an excellent choice as it will give you an excellent foundation in both areas. This will make you an attractive prospect to employers, or give you the confidence to hire and manage your own employees.
Course Modules/Lessons
I have learnt a lot. Thank you!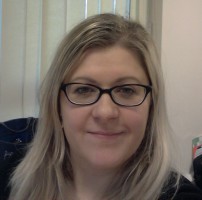 I really enjoyed the course. I found it very informative and straightforward.
It provided me with all facts and details about payroll, how to run it smoothly and how to communicate with HMRC. I like the format of the written information, it selects vital facts to remember and highlights the most important information that should be learnt.
Even with all the reading required, it kept me interested during whole course. The exam covers everything that should be learnt during the course and the diploma looks professional. I have learnt a lot. Thank you! I will return for some more courses.
Agata Kwiatkowska – Leeds
FAQ's
Who can take the Combined HR & Payroll Diploma course?

Anyone who has an interest in learning more about this subject matter is encouraged to take the course. There are no entry requirements to take the course.

What is the structure of the course?

The Combined HR & Payroll Diploma Course consists of 2 courses:
Each course consists of between 20 and 23 individual modules.
Modules can take from 20 to 90 minutes to complete. You are free to spend as much or as little time as you feel necessary on each module, simply log in and out of the course at your convenience.

Do I have to study the courses in a certain order?

No. You can study the courses in any order you choose. If you want to, you can do one module from a course and then move on to the next course.

Where / when can I study the course?

You can study the course any time you like. Simply log in and out of the web based course as often as you require. The course is compatible with all computers, tablet devices and smart phones so you can even study while on the move!

Is there a test at the end of the course?

Yes. Once you have completed all of the modules for each course there will be a multiple choice test.
The questions will be on a range of topics found within the modules. The test, like the course, is online and can be taken a time and location of your choosing.

What is the pass mark for the final test?

The pass mark for each test is 70%.

What happens if I fail the test?

If you don't pass the test first time you will get further opportunities to take the test again after extra study. There are no limits to the number of times you can take the test. All test retakes are included within the price of the course.

When will I receive my certificate?

Once you have completed your test you can log in to your account and download/print your certificate any time you need it. If you would prefer us to post you a certificate to a UK address, there will be an admin charge of £10 (certificates sent internationally may cost more).

How can I pay?

You can either use your Visa, MasterCard, American Express, Solo cards or PayPal account to pay for the online course. Our site uses the latest SSL encryption to ensure your safety. All payments are handled securely by PayPal.

How long after payment can I begin the course?

You can begin the course immediately after your payment has been received. You will create your login details during the checkout process.
We will also send you an email confirming your login details.

How long does it take to complete the Combined HR & Payroll Diploma course?

We estimate that the course will take about 30 hours to complete in total.

How long is my certificate valid for?

Once you have been awarded your certificate it is valid for life. The certificate does not expire or need renewing.